Obsidian wants to make a Dark Souls-type game
The devs that brought us Fallout: New Vegas want to make a game similar to Dark Souls (and another Fallout game!)

Published Fri, Feb 24 2017 7:56 PM CST
|
Updated Tue, Nov 3 2020 11:56 AM CST
Obsidian Entertainment, the devs that brought us many such fine games as Pillars of Eternity and Fallout: New Vegas, want to expand their repertoire with a number of different types of games. In fact, the devs want to make their own Dark Souls-style hard-as-nails 3D RPG.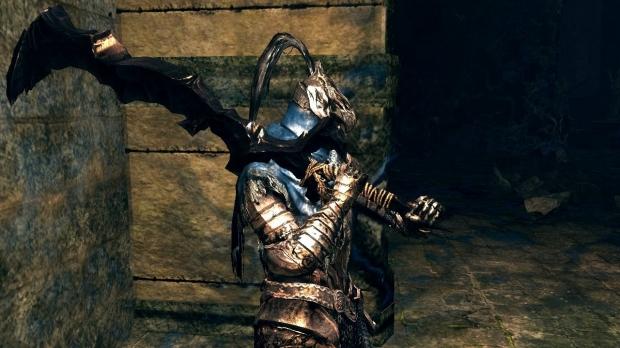 Obsidian devs revealed some interesting details about future projects and aspirations in a recent Reddit AMA. When asked if the team will make more traditional action 3D RPGs similar to Dark Souls, Fallout or Mass Effect, company CEO Feargus Urguhart replied in the affirmative.
"Absolutely, one of the reasons we are up on FIG is to see if we can find a new source of funding for our games to make all sorts. However, I'm not sure if you saw, but have both Tim Cain and Leonard Boyarsky working on something that isn't Pillars of Eternity."
"I want us to do a Dark Souls-style game. Can you please edit your question to say "along the lines of Dark Souls or Bloodborne" so that it looks like Feargus has said "Absolutely!" to that? kthxbye," Obsidian dev Eric Fenstermaker said.
(Cont. below)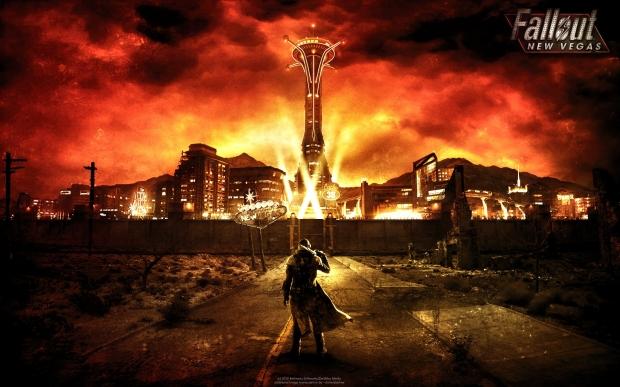 When the inevitable "are you working on another Fallout game?!" questions popped up, the devs replied in their usual tone: it's up to Bethesda but they're definitely up for it.
"If Bethesda came to us and wanted us to work on it again, we absolutely would. We love the universe!"
"Zenimax owns the IP for Fallout, so that is entirely up to them. We'd love to do another Fallout game!"
"We let the folks at Bethesda know we would love to make another Fallout game all the time."
Sadly the Fallout: New Orleans stuff turned out to be fake and the team isn't currently making another Fallout game.
(Cont. below)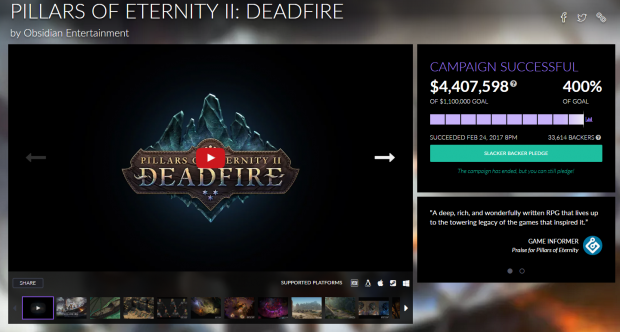 However you'll notice that Feargus Urquhart said two devs are working on another project outside of Pillars of Eternity 2. This is particularly interesting and may eventually culminate in some of these new game ideas, but Fallout won't ever be one of them unless Zenimax gives the greenlight--regardless how much fans want it to happen.
I think we'll see Obsidian pull of some interesting moves in the future using FIG as a startup resource for game dev funding. The team has already raised over $4.4 million for Pillars of Eternity 2: Deadfire and that is probably the tip of the iceberg.
I'm confident fans all over the world would love to see Obsidian make their own Dark Souls game--and they'd pay to play it.
Related Tags