Mass Effect: Andromeda technically isn't open world
The new Mass Effect isn't open-world--it's more open-universe.

Published Wed, Feb 15 2017 11:21 AM CST
|
Updated Tue, Nov 3 2020 11:56 AM CST
BioWare insists they've learned a lot from Dragon Age: Inquisition's mistakes, especially when it comes to vast open areas that have the size of an ocean, but the depth of a puddle. Now the devs affirm that Mass Effect: Andromeda isn't really an open-world sandbox game--but it will retain the series' distinct feel.
"I definitely wouldn't call Andromeda an open-world game," BioWare's Mike Gamble told OXM in a recent interview.
"We like to use the term 'exploration-based game'. You still have the concept of tight story deliverance and all the great things you come to expect with Mass Effect. The layer on top of that is a layer of exploration. Sometimes that happens in open spaces, but not always. You can cruise around some of these planets in the Nomad, but it's not the traditional sandbox-type game."
Read Also: Mass Effect: Andromeda classes and skills revealed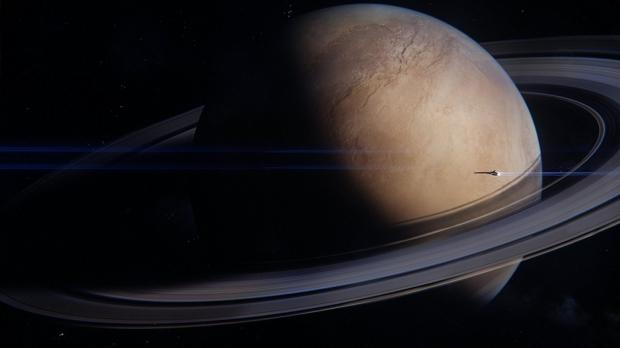 Come to think of it, Mass Effect wasn't really ever an open world type of game: it's more of an open universe experience. BioWare has said that space exploration will be seamless and players can explore space and land on planets without any interruptions.
As for the content, quests, character interactions and battles we'll find on those planets, the devs say that these experiences will have much more meaning and depth to them. In fact BioWare hopes to mirror The Witcher 3's story and quest depth within the new space adventure.
"We've done and learned a lot from Inquisition," BioWare's Patrice Condominas told PC Gamer in a recent interview. "We've also observed what other games have been doing, like The Witcher. it was very important for us that the quantity of scope doesn't downgrade the quality of whatever your are doing there."
Read Also: Mass Effect: Andromeda will tell a complete story
Pathfinders can expect to find lots of little nifty experiences and content strewn across the Andromeda Galaxy's unknown planets. Gamble goes on to say that completionists will uncover interesting things on their interstellar treks, giving small nods to that pioneering spirit.
"We have designers going throughout these open worlds and placing small little adventures, small little bits of narrative and visual story telling that we hope the players will explore to find," he explained. "They're not career path stuff, they're not even usually side quest stuff, they're little self-contained things.

"They're for the folks who want to go every square meter of a planet, they're going to get a lot of enjoyment about that. "You'll see like a couple chrome corpses, a couple ... corpses, you'll look around that area, pull your scanner up, you'll find out that, 'Oh shit, something bad happened here' and that was the result of that firefight is and this is why they did that. Maybe it'll point you to somewhere else on the planet; maybe it'll just end there. But we have those kind of things and we hope that players really enjoy those."
Mass Effect: Andromeda will release on March 21, 2017 on PS4, Xbox One and PC.
Related Tags