Mass Effect: Andromeda classes and skills revealed
BioWare showcases new footage for Mass Effect: Andromeda, giving us a good look at the skills and more.

Published Wed, Jan 4 2017 9:48 PM CST
|
Updated Tue, Nov 3 2020 11:57 AM CST
CES 2017 - BioWare revealed key details about Mass Effect: Andromeda tonight, showing how its new jack-of-all-trades class-less system will work. We break down the info in easily digestible chunks to show you what to expect when the game launches in March.
BioWare has already confirmed Mass Effect: Andromeda won't have set classes. Instead, as a Pathfinder, players will be able to switch between classes like Vanguard and Infiltrator on-the-fly. Here are the included classes that will be available in the game:
Soldier

Engineer

Adept

Sentinal

Vanguard

Infiltrator

Explorer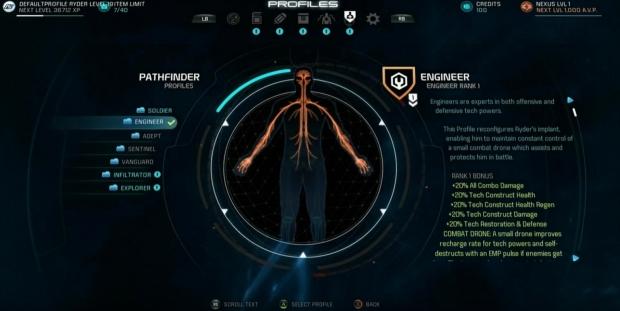 Now these classes don't have their own skill trees--the skills are separated. Rather than having trees of specific skills like the other Mass Effect games, the classes give you specific buffs like extra damage, health regeneration, and specific little additions like drones and items that will buff you in combat.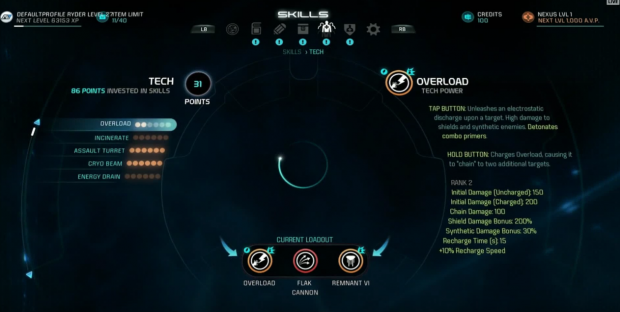 There are three Skills trees all with a varying number of different abilities, including many of the classic abilities from other Mass Effect games.
These trees are made up of passives (represented by triangles) and usable skills (denoted by circles). You can only have three usable abilities and weapons in your loadout bar at once. Hopefully BioWare will let users set up preset profiles so we don't have to go into the menus and change up our skills every time we meet different enemies.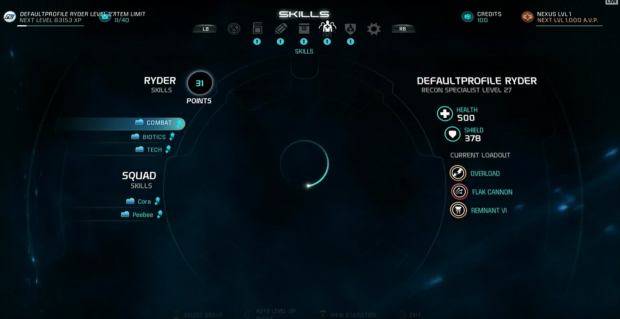 The footage only showed a brief look at the Tech tree, which includes the new Flamethrower ability (not very effective against metallic enemies, heh) as well as Overload, Cryobeam, Incinerate, Energy Drain, etc.
Every single ability node has its own little mini skill tree that users will spend points to level up. These trees have passive nodes that boost damage, recharge speed, and add other effects to improve that specific ability.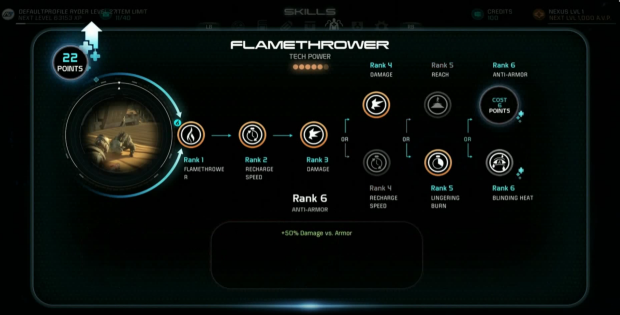 Spell combos are still in the game, but we're not 100% sure on the dynamics of these combinations, so we'll have to wait until BioWare releases more info in the coming weeks.
Mass Effect: Andromeda launches on March 21, 2017 for PS4, Xbox One and PC.
Related Tags