Mass Effect: Andromeda quests inspired by Witcher 3
Witcher 3's deep quests inspired BioWare to make Mass Effect: Andromeda's sidequests more 'meaningful'

Published Mon, Feb 13 2017 12:25 PM CST
|
Updated Tue, Nov 3 2020 11:56 AM CST
One of my principal worries about Mass Effect: Andromeda is quantity over quality. I look at BioWare's track record with Dragon Age: Inquisition, whose grindy scope really turned me off eventually, and I see this carrying forward with the new Mass Effect. But BioWare says that the quests have been carefully tailored to be more meaningful--not unlike CD Projekt RED's magnum opus RPG.
"We are approaching the completionist aspect very differently [in Mass Effect: Andromeda], because we've done and learned a lot from Inquisition," BioWare's Patrice Condominas told PC Gamer in a recent interview.
In fact, BioWare has been inspired by games like The Witcher 3 in terms of impact, depth, and overall resonating experiences. As a result the new Mass Effect should have more meat on its bones than grindy fetch quests and the like.
"We've also observed what other games have been doing, like The Witcher. it was very important for us that the quantity of scope doesn't downgrade the quality of whatever your are doing there."
Read Also: Mass Effect: Andromeda classes and skills revealed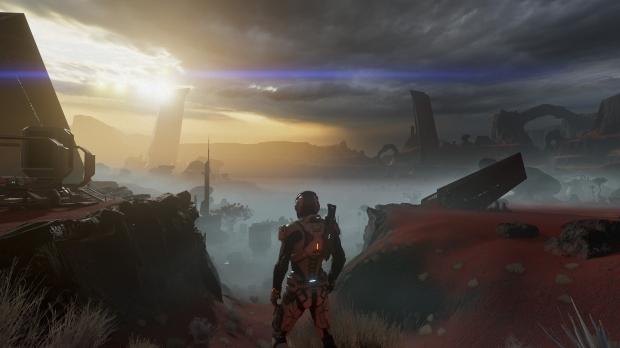 I do think that Mass Effect: Andromeda looks incredible, and I'm very glad to hear that BioWare has learned from their mistakes with Dragon Age: Inquisition, but I still have misgivings. Even still I'll be venturing out into the cosmos on day one along with everyone else.
Mass Effect: Andromeda flies into hyperspace on March 21, 2017 on PS4, Xbox One and PC.
Read Also: New Mass Effect: Andromeda 4K footage blows us away
Related Tags