CES 2017 - HyperX today announced a trio of new peripherals will join its performance gaming lineup: the flavorful Alloy RGB and Alloy FPS mechanical keyboards, and the Pulsefire gaming mouse.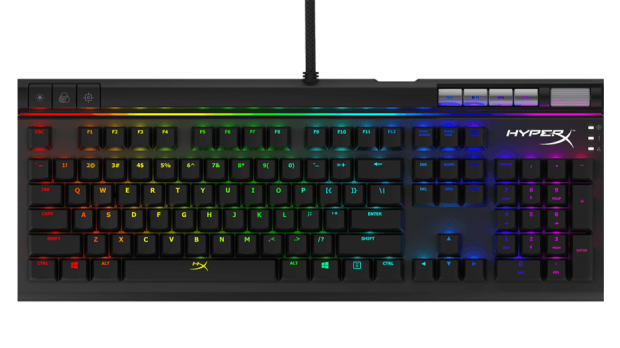 HyperX's new Alloy gaming keyboards come in two flavors: the scintillating Alloy RGB which rocks 16 million LED color combos, media keys, and dynamic color profiles, and the Alloy FPS, which trades the current Alloy's Blue switches for either Cherry MX Brown or Red switches for a more responsive tactile feel. The Alloy FPS will cost around $100, but HyperX has yet to reveal pricing on the Alloy RGB.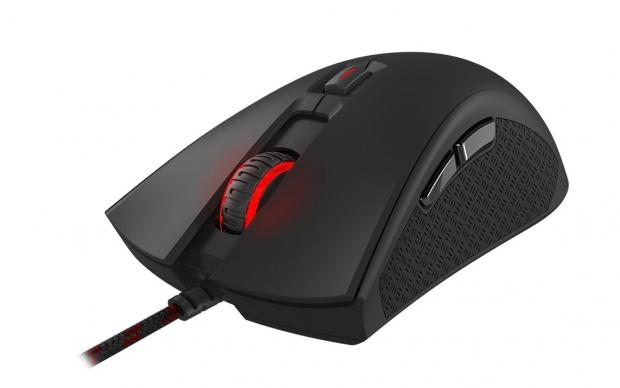 The HyperX Pulsefire gaming mouse is relatively accessible at just $50, and rocks four flexible DPI preset settings including 400, 800, 1600 and 3200 DPI that can be adjusted on-the-fly via the DPI switch below the mouse wheel.
"Our range of gaming gear makes even a casual gamer feel like a pro. HyperX is used by eSports champions and casual players alike because the products deliver the performance and quality they need to win," said HyperX's Daniel Kelley. "We are absolutely committed to creating the best gear on the market for all gamers - PC, console or mobile - at an attainable price."
ALLOY RGB Gaming Keyboard - Featuring a completely new keyboard design with 16M LED colour combinations and dedicated media keys, the premium HyperX Alloy RGB keyboard offers gamers dynamic lighting profiles and control. The new ALLOY RGB keyboard will allow gamers to customize and control the key colour settings and includes an alloy metal frame for durability.
ALLOY FPS Red or Brown Gaming Keyboards - The new HyperX ALLOY FPS mechanical gaming keyboard with a Cherry MX Brown or Red switch option features a full-sized steel alloy frame with a space-saving layout, allowing gamers to maximisze desktop space for FPS mouse movement. Gamers now have two new switch options and textured red WASD keys for the tactile feel and performance needed for FPS gaming. The keyboard also offers dynamic red LED lighting profiles without the need for software. Including a removable cable and storage bag, the compact keyboard is perfect for gamers on the go.
Pulsefire Gaming Mouse - Designed for professional gamers, the first HyperX mouse includes an optical gaming sensor with four preset DPI setting with LED indicators (400/800/1600/3200). You can change settings without the need for software, and Pulsefire delivers the features gamers are seeking at a surprisingly affordable price point.
Alloy FPS with Cherry MX Red or Brown switches will release this month for $100, and the Pulsefire launches in April for just $50. The Alloy RGB is planned for Q3 2017. Check the official press release for more details.