Super Mario Run downloads hit 40 million in four days
Nintendo's first-ever mobile game scores big on engagement and reach while earning quite a few golden coins in the process.
Published Dec 21, 2016 11:19 AM CST
|
Updated Tue, Nov 3 2020 11:57 AM CST
2 minutes & 28 seconds read time
Super Mario Run may not have impressed investors, but Apple iOS users everywhere have snapped up the free-to-try mobile game, which led to an astounding 40 million total downloads.
Nintendo has announced that Super Mario Run has amassed 40 million downloads in four days of availability on Apple iOS, smashing milestones like the no. 1 free game on iOS in 140 countries and ranking in the top 10 out of 100 most profitable App Store games.
Interestingly enough, Super Mario Run's launch was met with disdain from shareholders and investors, who saw Nintendo's mobile business strategy as a potential roadblock to revenue earnings. This caused Nintendo shares to slide by 5%, representing billions of potential market loss. Super Mario Run is free to download, but only the first 3 levels are free, with the rest of the game being locked behind a $10 paygate. What's more is that Super Mario Run is online-only and requires a persistent cellular or Wi-Fi internet connection to play, and eats up about 75MB per hour of play.
Out of the 40 million iOS users that downloaded Super Mario Run, analyst firm SensorTower estimates that 2.1 million users paid the required $10 to unlock the full game. This means that Nintendo might've just raked in more than $21 million in four days time.
As Niko Partners Daniel Ahmad joked on Twitter: "more people downloaded Super Mario Run in the last four days than bought a Nintendo console/handheld in the last three years."
Let that sink in for a moment.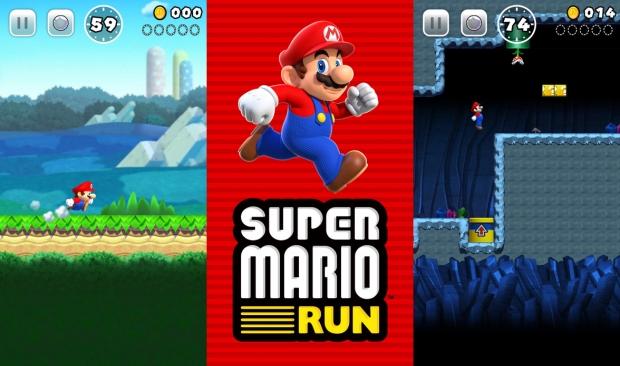 Even if Nintendo didn't sell a single copy of the game at $10 (which it did, of course, racking up an estimated $20.5 million so far), that's a huge win, especially since Nintendo's real endgame with mobile right now is reach. Nintendo is trying to build a platform of engagement and inform a global audience about its IPs, content and hardware, and to basically let everyone know that Nintendo is still around and will adapt with the times.
I think that Super Mario Run is more about engagement, reach, and advertising Nintendo as a whole than about earning revenue.
In a sense, Super Mario Run could be a digital billboard of sorts for not only Nintendo's beloved Mario, but its upcoming Switch console-and-mobile handheld. Miitomo, for example, regularly has advertisements for Nintendo games/apps/products in its loading screens--we could see the same thing happen with Super Mario Run.
No matter how you look at it, Super Mario Run is a win for Nintendo--and this is only their first game. I expect to see the numbers rise even more once it's launched on Android, and Nintendo also has two more mobile games on the way: a game based on Animal Crossing, and another based on the Fire Emblem franchise, both of which are due out in 2017.
Related Tags