If you've already beaten Final Fantasy 15's main game, you'll soon be able to blast through it a second time: the game's anticipated NewGame+ mode will drop on December 22.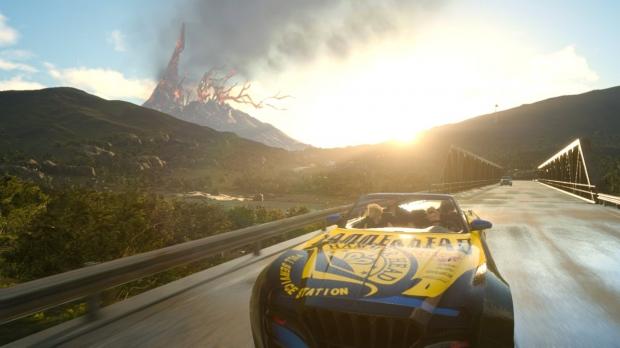 Final Fantasy 15's first DLC pack drops next week, and includes two different Holiday Pack packages for free users and season pass owners alike. The free Holiday Pack features a new song, a unique a Level Stopper accessory which will cancel out all EXP gains (which is actually a nice touch if you feel like you're progressing too fast--or if you need a challenge), a new T-shirt, and tickets for the special January event. The Holiday Plus pack is exclusive to FF15 season pass holders and includes everything in the free Holiday Pack in addition to a bunch of accessories and items.
Read Also: Final Fantasy XV first impressions
Along with the holiday DLC, gamers can download a new content update that adds the NewGame+ mode, offering even more replayability to an already amazingly robust RPG experience. You'll also get new unique photo frames in the update to show off your Promptography collections on social media.
Remember that Square Enix will continue to roll out free major content updates for Final Fantasy 15 in the coming months, and this will be the first of the many new bits of content in the pipeline.
The Holiday Packs and content update will drop simultaneously on December 22 on PS4 and Xbox One. Check below for a full breakdown:
Holiday Pack Plus
Accessories include:
Protect Ring

Command Booster (Only for Noctis)

Phantom Booster (Only for Noctis)

Instant Kill Victory Song

Battle Skill Victory Song

Key of Fortune

Stamina Anchor (Only for Noctis)

Carnival Style (Only for Noctis)

Photo Frame (Holiday Pack Limited Edition)

Limited Time Carnival Tickets+

Note the carnival tickets are the same ones includes with the free pack. Those who pick up the Plus pack will also be eligible for the Holiday Pack free version as well.
Holiday Pack (Free Version)
Accessories include:
Level Stopper

Annihilation Victory Song

Mog Choco T-shirt (Only for Noctis)

Limited Time Carnival Tickets