Sony today announced another third-party "pro" PS4 controller called the Revolutionary Pro. Crafted by Nacon, the Revolutionary Pro aimed at eSports console gamers who want a better controller than the DualShock 4 with its janky hanging triggers.
The Revolutionary Pro retails for £89.99 (roughly $113) and features enhanced joysticks with 46-degree amplitude for advanced accuracy, two main modes including Pro Control and Advanced modes that optimize joystick sensitivity, an 8-way D-pad, customizable controller profiles, vastly improved triggers (the DualShock 4's floating triggers are horrible), a rubber coated surface, and a 3m braided cord that affords extra latency thanks to the PS4 and PS4 Pro's new firmware update that improves latency via wired USB controllers.
Interestingly enough, Nacon's "Pro" DualShock 4 can be customized in terms of weight. Users can easily adjust the weight of the controller with included weights, which are added--or removed--in the base handsets of the controller itself.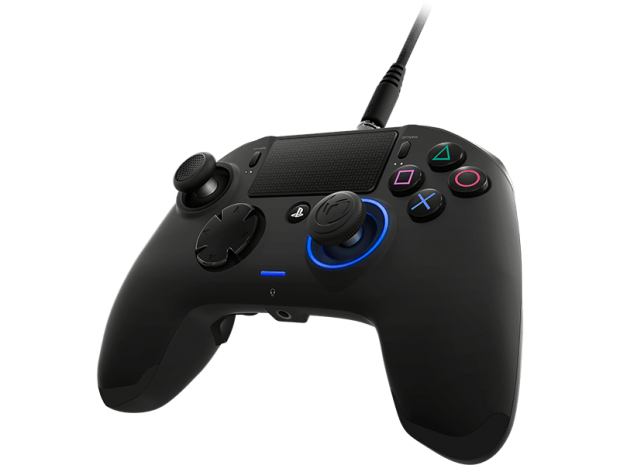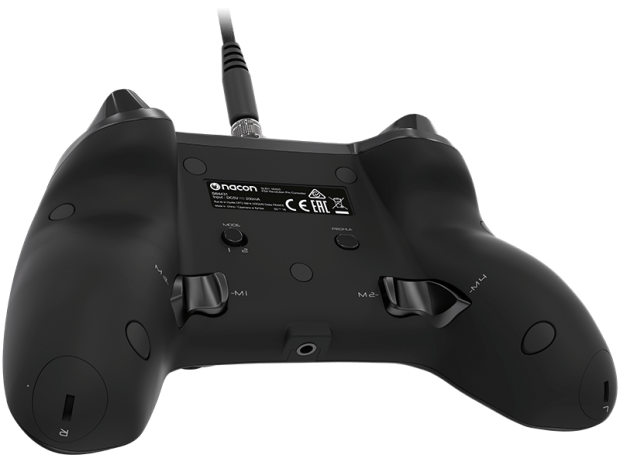 Nacon's Revolutionary Pro PS4 controller requires a PC in order to load in custom profiles, which can be fine-tuned in a special app.
Players can switch between these four custom profiles on-the-fly, but these macro buttons are placed in a very strange location; right inside the inner grips of the controller itself. Due to this placement I could see gamers accidentally hitting the buttons and switching their layouts in-game, causing some serious disasters.
"Stay ahead of your rivals in every game by switching up your play style to meet any challenge; configure your custom profiles via the unique PC companion app and load them into four quick-switch keys," reads Sony's official reveal post.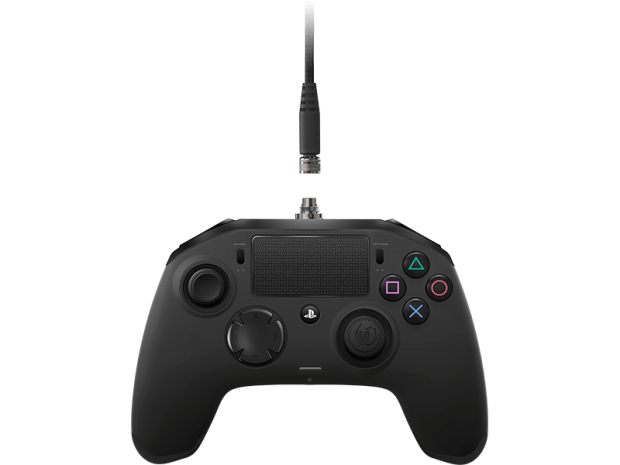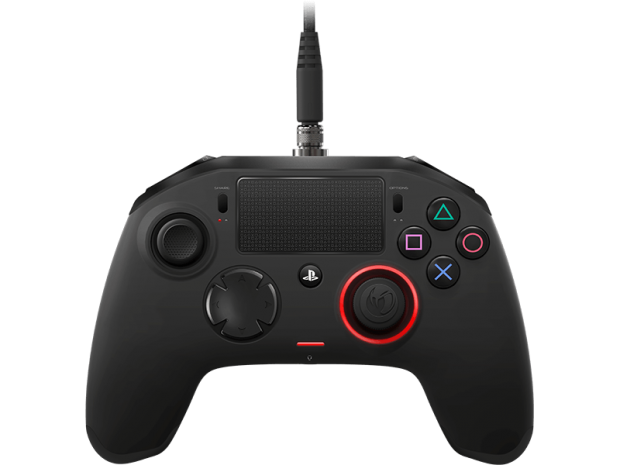 Since Steam now natively supports PlayStation 4 controller profiles, you can easily plug the Revolutionary Pro into your PC and play games.
The Revolutionary Pro is currently available for pre-order at GAME for £89.99 and we're not sure if the controller is exclusive to Europe or not.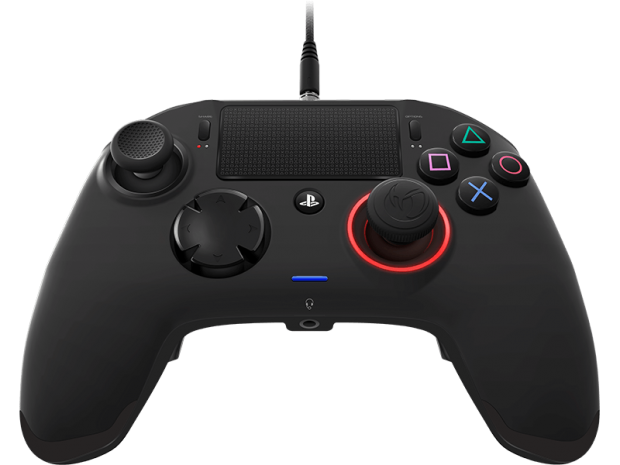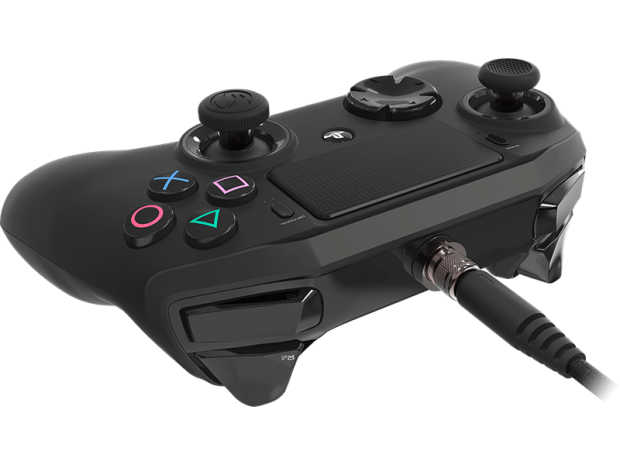 Revolutionary Pro PS4 controller features
Wired 3m braided cable to minimise latency - detachable for easy storage

Enhanced left and right analogue sticks with 46° amplitude for advanced accuracy

Two default controller profiles with unique sensitivity options--HALO MODE and ADVANCED MODE

Custom control profiles (requires Win7/8/10 PC and internet connection)

4 x shortcuts / macro buttons

Internal weight compartment for tailored balance and feel

Adjustable weight system for customized balance

Dual analog triggers

Dual Shoulder buttons

8-way directional pad buttons

PS / SHARE / OPTIONS buttons

Touch pad

3.5mm audio headset jack

(2x 10g, 2x 14g, 2x17g)

Storage pouch