Watch new Tekken 7 battles at 1080p 60FPS
Tekken 7 gets two new gameplay battles in 1080p 60FPS on PS4.

Published Wed, Dec 14 2016 12:33 PM CST
|
Updated Tue, Nov 3 2020 11:57 AM CST
If you love Tekken like I do, then you're undoubtedly super excited for Tekken 7. The game looks so fluid and smooth, running at full 1080p 60FPS on the PS4, bringing a new level of pinpoint accuracy and targeted chaos for the series. Although the King of the Iron Fist Tournament 2016 is over, Namco Bandai has just released two new bits of gameplay footage showing off Master Raven, Claudio, Bob and Paul Phoenix in action.
Even though I vastly prefer Tekken Tag's two-character tag-team action over traditional 1v1 Tekken, Namco's latest Tekken 7 has me pumped. Most of our favorite characters are back, with the major staples returning with some fancy new moves that synergize with all the crazy attacks we already know and love.
The two new matches show off best of five matches with two new characters: Claudio Serafino and Master Raven. Claudio faces off against Bob and Master Raven goes up against Paul Phoenix's hard-hitting combos, but oddly enough, the damage output seems to have been adjusted significantly for Tekken 7. Paul isn't pulling off his insane life-smashing attacks like he did in Tekken Tag Tournament 2.
Bandai Namco has also confirmed that Kuma and Panda will be returning to Tekken 7's roster, and we've managed to find a quick pick of the roster at a recent tournament event in Europe. Note that this is likely not the final list--at least I hope not, because it's pretty sparse!
Tekken 7 still doesn't have a release date, but it will release on PS4, Xbox One and PC sometime in "early 2017."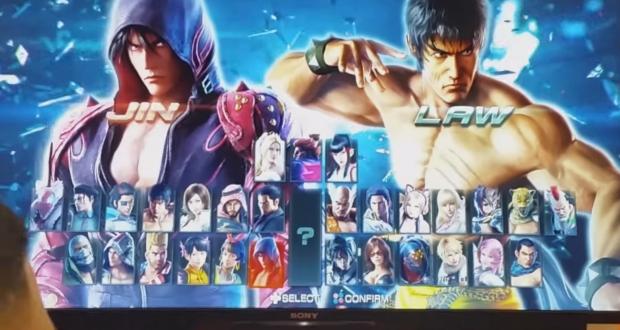 Related Tags