PlayStation Experience 2016: watch here live
Tune in to see the future of PlayStation live during Sony's annual PSX event.

Published Sat, Dec 3 2016 9:56 AM CST
|
Updated Tue, Nov 3 2020 11:57 AM CST
Sony's annual PlayStation Experience event is back, and we've got your direct access to all the live coverage, reveals, panels and more.
Watch live video from PlayStation on www.twitch.tv
Sony's PSX 2016 showcase is just mere hours away, with the keynote kicking off at 1PM EST, but we've got your back with a live feed so you don't miss any of the updates.
We're expecting some big surprise announcements at PSX 2016 including Marvel vs Capcom 4 during the Capcom Cup finals, with nearly all gameplay footage shown in 4K HDR to push Sony's new PlayStation Pro even harder. We expect to see: new 4K Horizon: Zero Dawn footage and details, more Death Stranding news with Hideo Kojima finally revealing the game's 4K-ready engine, some Kingdom Hearts III info, and maybe new NiOh, Persona 5, Gravity Rush 2 and NiER: Automata footage/info.
Major first-party exclusives like the new Norse God of War game as well as Insomniac's new Spider-Man game won't be shown at the event, which is a pretty huge bummer.
If you're a PlayStation Network member, Sony is giving out special incentives if you sign in and watch the show on live.PlayStation.com, so you might want to jump in there.
You can also catch the live feed on:
The PlayStation Experience 2016 event starts at 1PM EST today, and is being held from today, December 3 through Sunday, December 4.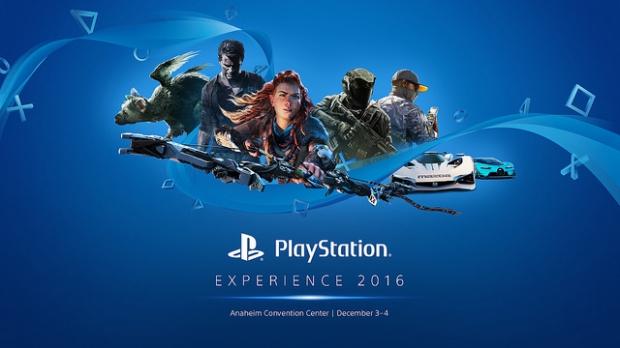 Check below for the full panel schedule.
PSX 2016 Panel Schedule
Saturday, December 3
All times in Pacific Standard Time
12:00pm: Unannounced Panel
1:00pm: Kojima Productions
Hideo Kojima and special guests DEATH STRANDING panel.
2:00pm: Unannounced Panel
Sunday, December 4
All times in Pacific Standard Time
10:00am: Horizon Zero Dawn
Join Guerrilla Games for an inside look at the world of Horizon Zero Dawn and the lore and machines that define it.
12:00pm: Kinda Funny: PS I Love You XOXO
Horizon Zero Dawn, GT Sport, and all the latest details coming out of PS Experience - 2017 is looking pretty dang good for PlayStation! Join Greg Miller and Colin Moriarty, plus special guests for a live recording of the internet's No. 1 PlayStation podcast.
2:00pm: Accessibility: Making Games for All Gamers
Accessibility features help empower all gamers-not just those with disabilities-and we want to set an industry standard of inclusion. We're bringing together some of the top minds from the accessibility community, PlayStation and Naughty Dog to discuss best practices for game developers and to share powerful stories about the broader impact of accessibility features in games.
Related Tags