Blizzcon 2016: Diablo I and II HD remasters are likely
Blizzard has signs for Diablo I and Diablo II in a demo area, hinting that remastered versions will be playable at Blizzcon 2016.

Published Fri, Nov 4 2016 1:05 PM CDT
|
Updated Tue, Nov 3 2020 11:57 AM CST
UPDATE: Blizzard won't be remastering the original Diablo games, but instead recreating the first Diablo adventure within Diablo III. There was no mention of porting Diablo II over in this fashion, so it looks like D2 will remain as it is.
Original story is as follows.
Blizzard may unveil remastered versions of the original ARPGs that started it all at Blizzcon, with HD ports of Diablo I and Diablo II along with a new Necromancer class being the major Diablo announcements at the show.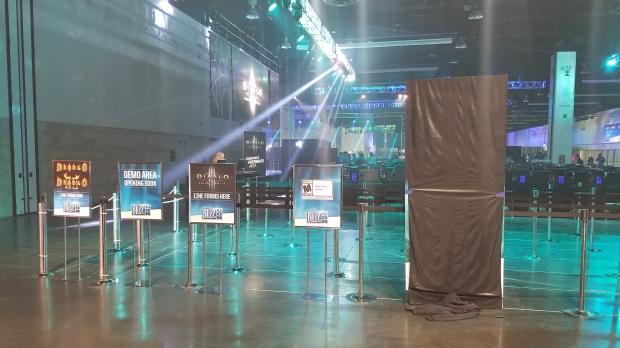 The Diablo Reddit sub has found evidence that suggests HD remasters of Diablo I and II will not only be revealed at Blizzcon, but playable in a special demo area. Attendees have apparently spotted a special PC demo area with signs for Diablo I & II as well as Diablo III: Reaper of Souls, hinting the third game could be getting its long lost expansion.
But the most exciting bit of the picture is the sign that's all covered up. We've speculated that Blizzard is working on Diablo IV, but it looks like the covered sign may just be a new Necromancer class for Diablo 3. The sign itself has two halves, which could correspond to the two genders shown in the leaked artwork.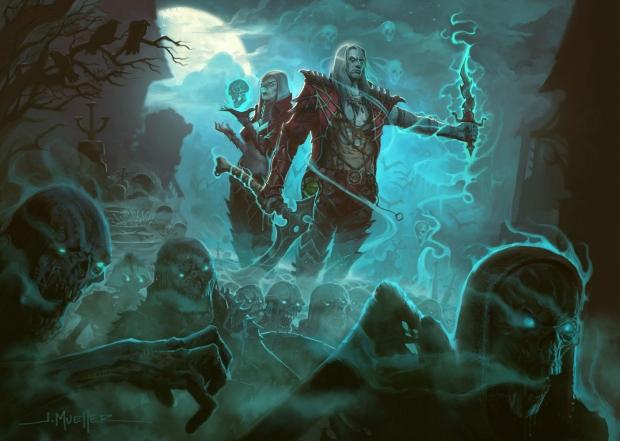 An old Blizzard job listing strongly indicated that WarCraft III, StarCraft and Diablo II would be getting HD remasters: "Compelling stories. Intense multiplayer. Endless replayability. Qualities that made StarCraft, Warcraft III, and Diablo II the titans of their day. We're restoring them to glory, and we need your engineering talents, your passion, and your ability to get tough jobs done," reads the now defunct listing.
In any case, I sure hope the Diablo HD games come to consoles. I know it's wishful thinking, and it'd be super duper awkward to play those kinds of games on consoles, but hey, PS4 has mouse and keyboard support, so it shouldn't be too hard to implement. Oh hell, who am I fooling: I'd play Diablo 2 again in a heartbeat.
If we do get Diablo 2 HD, let's hope the game doesn't use Blizzard's god-awful Battle.net 2.0 framework and keeps the original game's lobby and game room system; I couldn't imagine conducting trades or even playing the game in any other way.
We'll be sure to keep you updated with all the official Diablo announcements at Blizzcon 2016, which is kicking off today.
Related Tags