Diablo 4 could be revealed at Blizzcon 2016
We know Blizzard is working something Diablo-related, and recent clues hint a reveal for Blizzcon 2016.

Published Mon, Oct 17 2016 3:31 PM CDT
|
Updated Tue, Nov 3 2020 11:58 AM CST
We know that Blizzard is working on a new Diablo project, and I recently predicted that the project would be unveiled at Blizzcon 2016. It could be Diablo IV, or maybe even the Diablo II HD remaster, but now we have even more evidence of a major Diablo-related reveal at the event next month.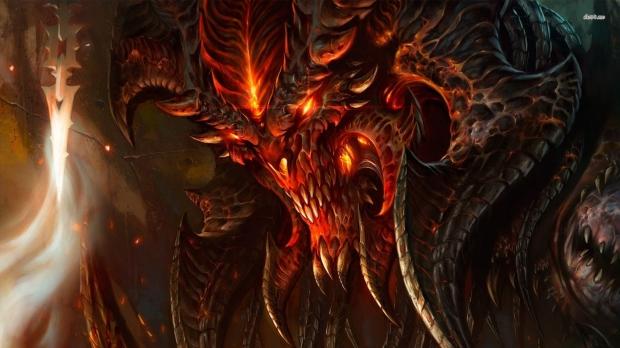 There's quite a bit of evidence that Blizzard is making Diablo IV, and most of it is official: Blizzard originally posted a listing for a Diablo game director for a "new unannounced game" that will "lead the Diablo series into the future," and the studio is also hiring other positions like a senior concept artist that will help tell the "countless stories left to tell in the Diablo universe."
Now it looks like Blizzard has hidden a little cryptic teaser in its Blizzcon 2016 goodie bags, hinting we could see Diablo IV unveiled at the event. According to YouTuber Rhykker, Blizzard put something special on the four-sided "D4" dice found in the Blizzcon 2016 goodie bag: the numbers 11 and 4.
Blizzcon is being held from November 4-5, and gamers are thinking the dates printed on a D4 dice means Diablo IV will be announced during Blizzcon's first day on November 4.
Read Also: Diablo 4 is almost assuredly in the works
This year also marks the 20th anniversary for the Diablo franchise, as the original ARPG was released on December 31, 1996. So Blizzcon 2016 would be the perfect occasion to celebrate Diablo as a whole and announce a brand new game in the series.
Original Diablo alums David Brevik and Bill Roper have reportedly been seen at Blizzard's offices, so it's possible the new team could be showing off the game to the old guard, but don't expect any kind of collaboration as both have moved on with their lives.
Read Also: Blizzard could be making another Diablo game
"Blizzard Entertainment is seeking a game director with outstanding communications skills, proven experience in creative direction, strong ability in system design, and a stellar track record of shipping AAA games to lead the Diablo series into the future," reads the game director listing.
"Blizzard Entertainment is seeking exceptionally skilled and passionate senior concept artists to help drive the vision of characters and world's in our next hit game! We're looking for artists that are self-starting, versatile, and enjoy being part of a collaborative environment. The ideal candidate shares our sensibilities, loves dark medieval world's, and feels there are countless stories left to tell in the Diablo universe!" Reads the Senior Concept Artist listing.
Related Tags