It's the scariest month of the year, and Facebook knows it. The internet giant has announced they are launching a set of limited edition Halloween reactions that turn the regular reactions into Halloween-themed symbols.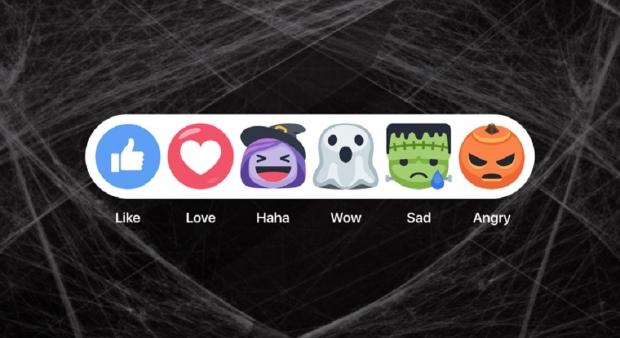 The limited edition reactions won't be available in every country, just a few select ones. Facebook said in their official announcement they hope these features will help their users celebrate Halloween with friends.
The Halloween edition of Facebook reactions will turn the Like reaction into a skeletal thumbs up, Love reaction will become a candy, Laugh will turn into a laughing witch, Wow reaction will be a ghost, Frankenstein will replace the Sad reaction, and Angry reaction will become a scowling pumpkin.