Xiaomi has been quite busy this Tuesday. After announcing the Mi Note 2, they unveiled the Mi MIX, their most ambitious phone so far.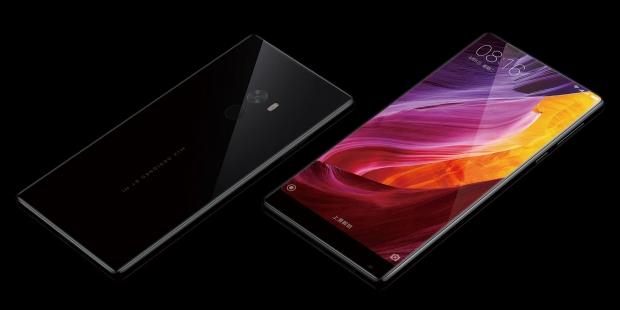 The first thing you'll notice on this phone is the design. The Mi MIX comes with a 6.4-inch screen, 2040x1080 resolution, and an incredible 91.3 percent screen-to-body ratio, which the company says is the world's 1st.
The Android phone features a Qualcomm Snapdragon 821 chipset clocked at 2.35GHz, 4 or 6 GB or RAM and 128 or 256 GB of storage. The Mi MIX comes with a fingerprint reader, 13 MP main camera and 5 MP selfie camera. It also rocks a massive 4400 mAh battery with Quick Charge support.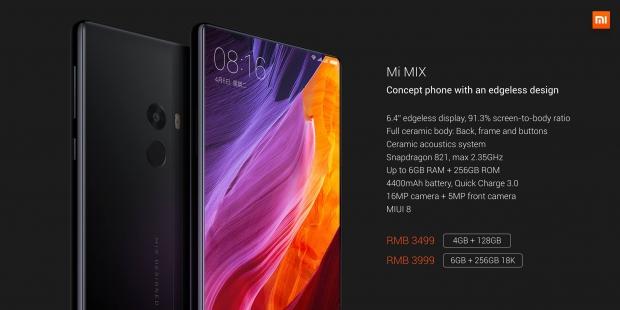 The Mi MIX will be available in China on November 4th with a price for the base model of around $516. The high-end version will cost $590, and it comes with an 18-karat gold ring around the camera and fingerprint sensor. It comes in only one color - black.
These design choices can partially be attributed to the famous French designer Philippe Starck who has previously designed countless famous restaurants, hotels and even Steve Jobs' personal yacht.