Orbital ATK successfully launched their Antares rocket carrying cargo to the International Space Station on Monday evening. The initial launch was set for October 16th, but it was postponed due to a ground support equipment (GSE) cable that did not perform as expected during the pre-launch checkout.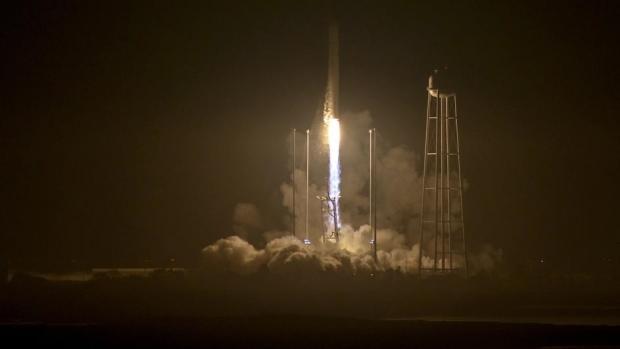 This is the first flight on the upgraded Antares 230 launch vehicle, and the first launch from Wallops since an Antares rocket and its Cygnus spacecraft were lost in October 2014, when the rocket failed, and the vehicle and payload were destroyed causing $15 million in damage.
"It's great to see launches to the International Space Station happening again from the Virginia coast - and it shows what can be accomplished with a close partnership of federal and state agencies, along with the U.S. industry, all working together," said NASA Administrator Charles Bolden.
#ICYMI, @OrbitalATK launched more than 5,100 lbs of cargo to @Space_Station from @NASA_Wallops at 7:45pm ET. Watch: https://t.co/9zWsewZKtw pic.twitter.com/zFF7u9ia8y

— NASA (@NASA) October 18, 2016
The cargo aboard the Cygnus will support dozens of new and existing investigations as the Space Station crews of Expeditions 49 and 50 contribute to about 250 science and research studies. The new experiments include studies on fire in space, the effect of lighting on sleep and daily rhythms, a collection of health-related data, and a new way to measure neutrons.
Cygnus is scheduled to arrive at the Space Station Sunday, October 23, where it will remain until November before its destructive reentry into Earth's atmosphere.
There is another launch set for tomorrow, October 19th. But this time, it will be a crew launch to International Space Station.