Yesterday's launch of the Antares rocket was supposed to be Orbital ATK's first launch in two years but it was postponed due to a ground support equipment (GSE) cable that did not perform as expected during the pre-launch checkout. The launch is now set for 7:40 PM ET on Monday.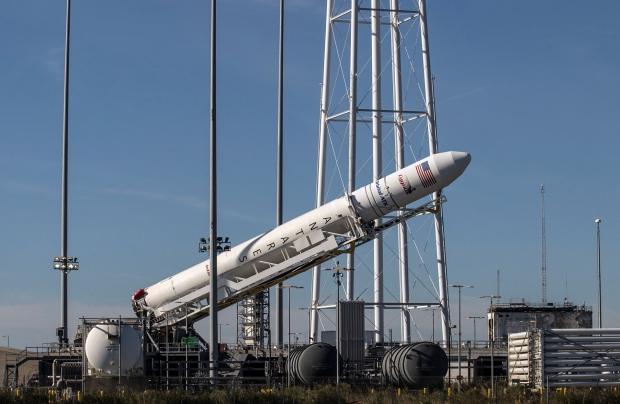 Under the Commercial Resupply Services contract with NASA, Orbital ATK will deliver approximately 28,700 kilograms of cargo to the Space Station. The private company is under a lot of pressure since this is their first launch in two years after their rocket failed catastrophically, and the vehicle and payload were destroyed causing $15 million in damage.
However, in those two years a lot of things have changed. The company, which was then called Orbital Sciences, merged with Alliant Techsystems to create a new company called Orbital ATK. Their spacecraft Cygnus got bigger and able to carry more payload.
After being launched into low-Earth orbit on Monday, the Cygnus spacecraft will use its substantial maneuvering capability to transport the cargo from a low parking orbit to the ISS where it will be grappled by the station's crew using the station's robotic arm and berthed to the station. After the cargo is removed and any disposal items are added, Cygnus will depart from the ISS, and begin secondary payload missions, which will be conducted after Cygnus departs the Space Station.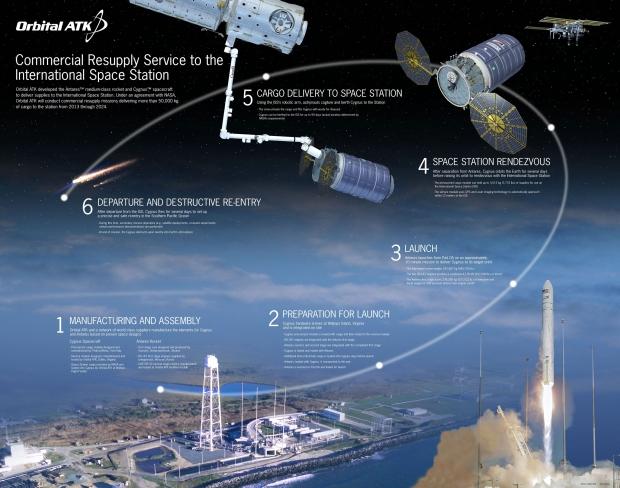 The secondary mission consists of payload experiment to study combustion behavior in microgravity. Data from this experiment will be downloaded via telemetry.
Two days after the Antares launch, the Soyuz MS-02 spacecraft, whose launch was also postponed due to technical difficulties, will start its way towards ISS carrying three new members of ISS crew.