NASA has set a date for their next International Space Station crew launch - October 19th. The initial launch was planned for September 23rd, but because of technical difficulties with the Soyuz MS-02 spacecraft it was postponed.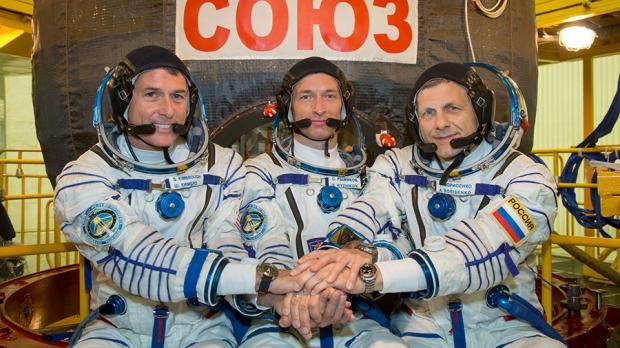 A statement from Roscosmos, the governmental body responsible for the space science program of Russia and general aerospace research, explains the cause of the delay and determines that the spacecraft is now ready for the launch:
Based on quality assurance tests of MTV Soyuz MS-02, the specialists of Rocket and Space Corporation Energiya determined that the control equipment was activated by the landing system cable, which was jammed during the test operations. After the cable malfunction had been fixed, engineers ran a full trial of the space ship.

Based on trial results, the Commission resolved to launch MTV Soyuz MS-02 (decree #732) on October 19, 2016, at 11:05 AM MT.
The launch will mark the 131st flight of a Soyuz spacecraft. The crew will consist of a Russian commander Sergey Nikolayevich Ryzhikov and flight engineer Andrei Borisenko, as well as an American flight engineer Robert S. Kimbrough. The two cosmonauts and an astronaut are a part of ISS Expedition 49, and upon their arrival at the Station, they will be welcomed by the rest of the members - Anatoli Ivanishin, Kathleen Rubins and Takuya Onishi, who arrived at the Station in July.