Samsung is dealing with the Galaxy Note 7 issues, leading the South Korean electronics giant to halt production of its 5.5-inch phablet, and now Apple is going through some of its own issues.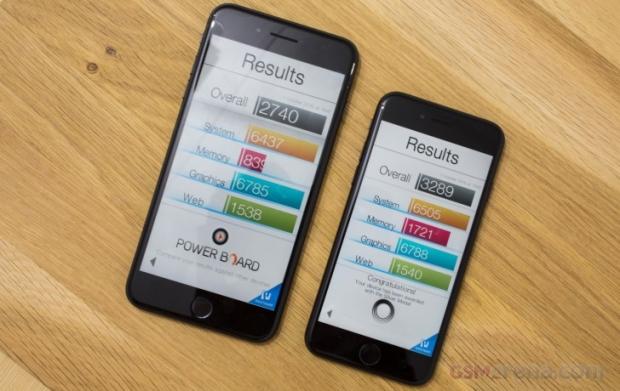 Apple's latest iPhone 7 and iPhone 7 Plus are reportedly experiencing storage-related issues, with the smaller 32GB models radically slower than their 128GB counterparts. The new iPhone 7 Plus 32GB is capable of writing at ~4MB/sec, while the larger 128GB model is capable of flying at ~30MB/sec, for comparisons sake - the iPhone 6S Plus 64GB pushes ~20MB/sec.
When it comes to read speeds, the iPhone 7 Plus 32GB model pushes ~7MB/sec, while the 128GB model is capable of ~9MB/sec and the older 6S Plus 64GB model is pushing around ~6MB/sec. Basemark's Pass Mark benchmark was used, transferring a 3.3GB file which took 52 seconds on the iPhone 7 Plus 32GB, the iPhone 7 128GB does it in a super-quick 17 seconds, and the older iPhone 6S Plus 64GB in 60 seconds.
PassMark Storage write speeds:
iPhone 6S Plus (64GB) - 200.6 Mbyte/s

iPhone 7 Plus (32GB) - 308 Mbyte/s

iPhone 7 (128GB) - 39.6 Mbyte/s
PassMark Storage read speeds:
iPhone 6S Plus (64GB) - 628 Mbyte/s

iPhone 7 Plus (32GB) - 691 Mbyte/s

iPhone 7 (128GB) - 926 Mbyte/s
Seconds taken to transfer 3.3GB:
iPhone 6S Plus (64GB) - 60 seconds

iPhone 7 Plus (32GB) - 52 minutes

iPhone 7 (128GB) - 17 seconds