Collecting gaming merchandise is more than an art-form. Individuals who are serious about game specific figurines, art & graphic works, clothing and accessories will tell you that all of these items are crucial when it comes to collecting. With the recent game success of Nintendo's: The Legend of Zelda: Twilight Princess, in affiliation with Good Smile, has recently launched their new line The Legend of Zelda: Twilight Princess Figures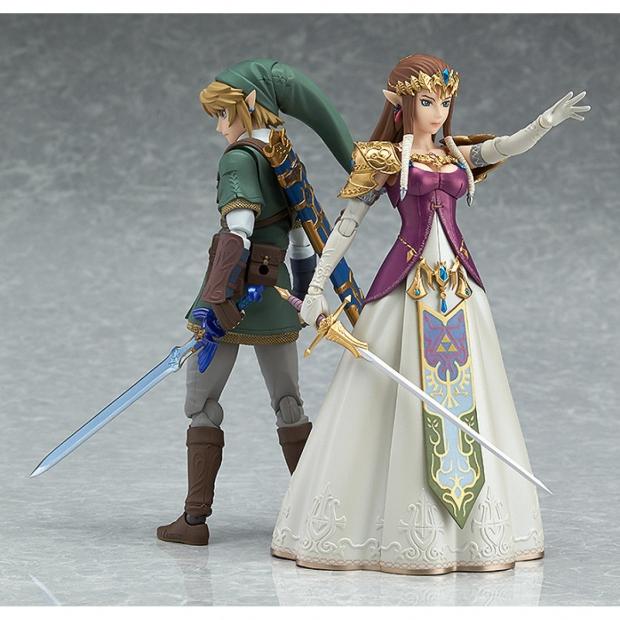 The titled-themed collectables will be offered to the public in various stances and expressions. The Zelda and Link Figmas as seen in the image above will be available, along with Link having his own 'DX' editions that includes: Ordon Sword, Hero's Bow and Arrow, Ball and Chain, Hawkeye and the Clawshot.
This vast selection can be pre-ordered as of now until 27th October on the official Good Smile website and until 22nd October on the Play-Asia site. The Legend of Zelda: Twilight Princess Figures collectables are due to be shipped in May 2017, and will set Nintendo customers back between $50-$60 US, depending on the style and type of Figma as the DX Link editions will cost a little more to purchase.