In an article earlier today, I wrote about Gears of War 4 shaping up to be one biggest games for the PC this year. But during the interview with Technical Director Mike Raynor, it looks like Xbox Scorpio could run it at close to PC settings, at 4K.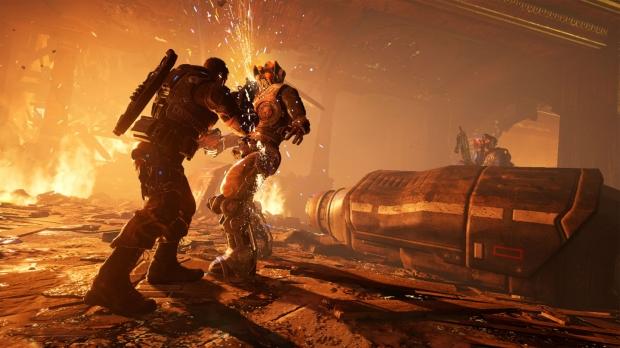 Raynor said: "When we built this game over the last three years and went to a new engine, we optimized for a new console generation. We've made a foundational technology for the franchise to work over the next 10 years. We've authored content with 4K in mind. We support 4K texture resolutions, additional features".
He added that Gears of War 4 is ready for future hardware, with more horsepower and new features. Raynor continued: "We're not gonna hit reset [with the next game] and be thinking, 'How are we going to do this? We're not ready for it.' I can't go into specifics about Gears 4, but look at what we're doing on Windows, what we're doing on Gears 4-it looks pretty good for what we'll be able to do on future hardware".
Future systems = Xbox Scorpio and next-gen PC hardware, which is incredibly exciting to hear. We now need more developers following in these foot steps, and throw Vulkan into the mix and we could see a real resurgence of high-end games that push our hardware and make us need multi-GPU setups before next-gen architectures arrive to run it on a single card.