Begin rant: I'm sitting in front of my computer looking at the price of the Xbox One S console, as I'm about to buy my first console since the PS3. I never owned an Xbox 360, Xbox One or PS4, but the new Xbox One S has me convinced. I'm moving back to consoles for a very big thing: 4K Blu-ray, which doesn't exist on the PC right now - the mightiest platform of them all.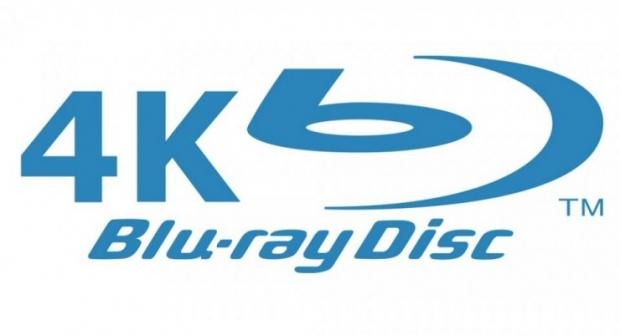 Seriously, it doesn't make sense.
Years later, I went to a PC store in my state and purchased a Pioneer DVDROM with an MPEG2 decoder card, and getting The Matrix on DVD right after. That night, I launched into the next generation of entertainment, with my PC at the center of it. The quality was on another level, but having my PC power by DVD drive was really something else for entertainment at my desk.
Fast forward to 2016, in a world of incredibly powerful smartphones, high-res/refresh rate displays, massively fast graphics cards, SSDs and CPUs - 4K Blu-ray is completely dead on the PC. What. The. Hell.
Intel pushes its next-gen Kaby Lake processors for 4K video, except there's no 4K Blu-ray support on PC right now. Our resident CPU lord Steven Bassiri talked about 4K video being very important for Intel in his overview of the Kaby Lake architecture. In the article, Steven said that Intel briefed him Kaby Lake, and that their new processor is in some ways a response to the "growing number of 4K capture devices". Steven added:"Most people know that the very popular GoPro cameras capture in 4K, but now with improvements to Intel's integrated graphics, working with them on-the-go should be much easier".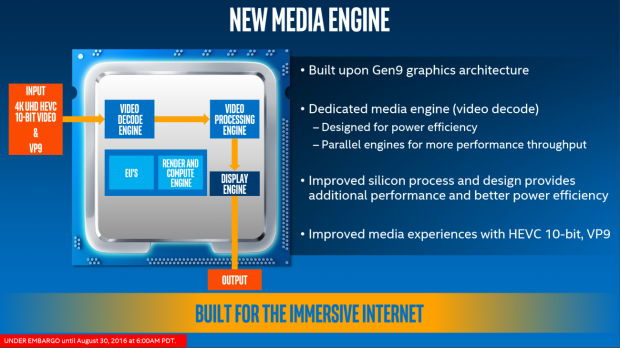 We can see in Intel's slide on Kaby Lake and the new media engine is built upon a Gen9 graphics architecture, and look to the left - 'input' with 4K HEVC 10-bit support, as well as the VP9 codec. Intel notes you'll have "improved media experiences with HEVC 10-bit, VP9".
Intel isn't the only company parading around that 4K is super important, futureproofing their products - except there's no 4K Blu-ray support, guys. NVIDIA and AMD are also pushing 4K, but it's more for the gamers - and not so much for 4K media playback. NVIDIA is definitely more pro-4K in the media side of things, with their awesome Shield TV device powering 4K content with providers like Netflix and YouTube.
But the question remains: where the hell is 4K Blu-ray on the PC? What's stopping the likes of Sony, Panasonic and Samsung making 4K Blu-ray drives for the PC?
Even smaller external USB 3.0-powered drives that could plug into laptops, too?
Nowhere. I demand answers, people.