When the world of VR was first being teased, I knew it would be like opening up Pandora's Box, but I didn't think we'd see VR girlfriend services this quickly... did you?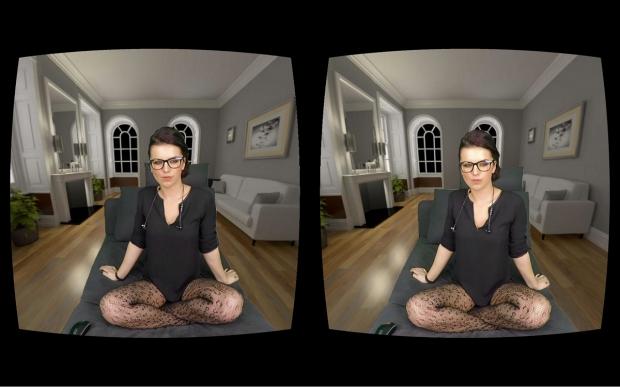 AliceX is a new service that wants to offer people companionshipo through the form of their "virtual girlfriend experience", with real models and actors standing in for your "girlfriend", either on your PC or smartphone. Engadget explains that AliceX is a "mixture of customized porn and cam sites, except it seems as though it'd be a whole lot more intimate than simply watching from afar as you would with regular pay-to-view porn operations. Of course, the women are available for straight up companionship as well most likely, even if the official implication of the VR service is for fulfilling sexual fantasies".
The screenshots that the AliceX PR team sent out show low-quality 3D backgrounds, but the mix of real-time, accessible porn and the Matrix-like world of having a girlfriend, there will be some seriously interesting stories from this service.
How does it work? Once you sign up for the AliceX service, you'll be entered into the running for a free "starter bundle" that includes a Zeiss VR One headset, and 30 minutes with the girl of your choice. AliceX will have support for the Oculus Rift in the future, with compatible smartphones needing to run Android 5.0, or higher. iOS isn't supported for now.