Acer unveiled two new Predator gaming displays at IFA 2016, with the Predator Z271T and Predator XB271HUT both being gaming displays with 144Hz refresh rates and NVIDIA G-Sync technology.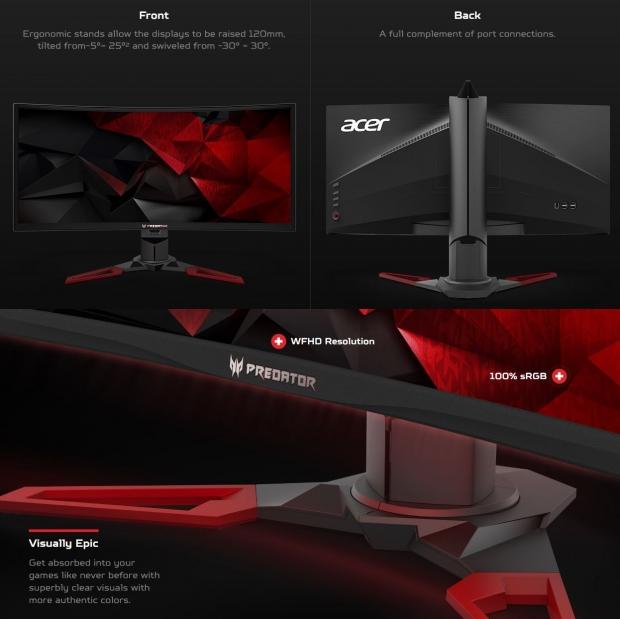 Starting with the Predator Z271T, we have a curved 27-inch, VA-based panel with a native resolution of 1920x1080. The Z271T has a 144Hz refresh rate and 4ms response time, with 8-bit color depth, 3000:1 contrast ratio, and 2 x 7W built-in speakers. We have DisplayPort and HDMI connectivity, too.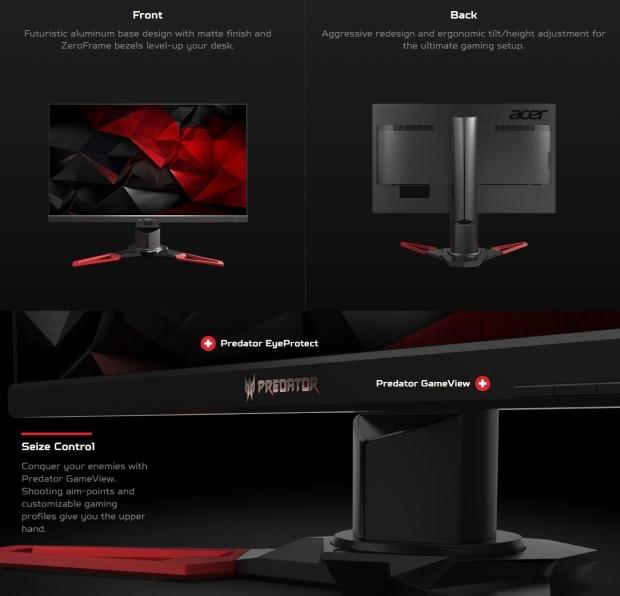 Acer's new Predator XXB271HUT kicks things up a notch, with a 27-inch flat TN-based panel and a native resolution of 2560x1440. We have a 1ms response time and 144Hz refresh rate, with 8-bit color depth and 1000:1 contrast ratio. Acer also includes 2 x 2W built-in speakers, you know - just in case.
Acer has worked with NVIDIA and used its G-Sync technology for a while now, with both of the new Predator monitors featuring G-Sync technology sprinkled on top of the 144Hz refresh rate. Both of the new Predator monitors also feature Tobii eye-tracking technology, which will have support in the upcoming Deus Ex: Mankind Divided, and has already reached gamers in Assassin's Creed, and The Division.