Let's face it: we all hate the battery life on our connected devices, and this includes everything from smartphones, tablets and laptops. Well, it looks like SolidEnergy might have a fix for that.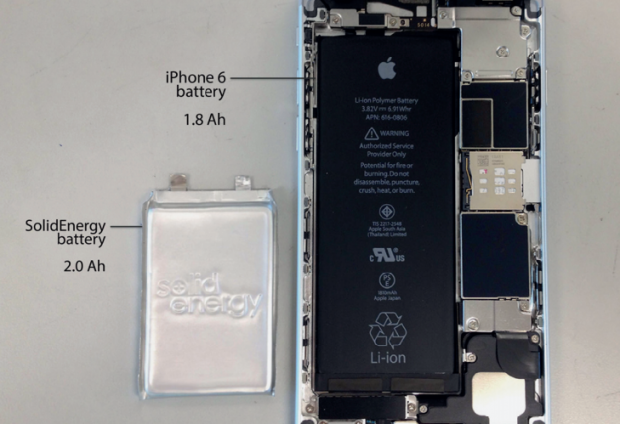 SolidEnergy is a company that was formed by MIT researchers, which are teasing a new battery breakthrough that will increase the battery life of your smartphone, and they will have production of these new batteries in 2017. Whoa. SolidEnergy formed in 2012, while another MIT spinoff company - A123 Systems - went bankrupt, after working on lithium batteries.
SolidEnergy was working on a very tight budget, and as Android Police reports: "still operating on a tight budget in a market suddenly skeptical of battery technology improvements, snatched up A123's production facility. Initially a challenge, SolidEnergy had to make do with equipment designed to make battery components for consumer electronics". SmartEnergy knows how to make battery components with the same equipment that is needed to get their batteries to mass market.
The company doesn't make the batteries themselves, but the components surrounding the battery that companies like Samsung need to make better batteries is something that SolidEnergy has on its side. SolidEnergy doesn't want to run every step of the battery making process, and without the capital and production facilities, this is a much better step for the startup to take. So, where do the improvements from SolidEnergy's battery-making goodness come from? The company teases it has solved an old problem, and that's exciting.
Lithium is an amazing material for batteries in some regards, but not so much in others, as lithium metal electrodes - you know, the part of the battery where energy is stored, enters, and exits - reacts with the battery's electrolyte, which is "the medium through which electrons pass to get from one electrode to another (during charging and discharging). These reactions cause reduced performance at best and explosions at worst, especially in rechargeable batteries", reports Android Police.
Remember that lithium is reactive compared to other similar materials that are capable of storing lots of energy, and it's lighter than competing materials that are used for batteries. In order to deal with possible problems with lithium-based batteries, one electrode is normally made of carbon while the other is a lithium compound. The problem here is that there's less storage space, but way less risk - and that's good.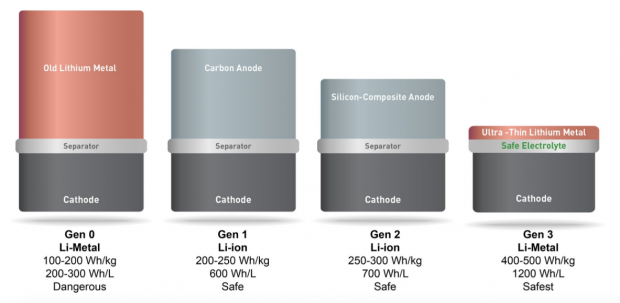 SolidEnergy says they're creating batteries with pure lithium metal, which makes it a great deal more energy efficient. The image above shows the different type of electrolyte that doesn't react with the lithium - so no boom-boom.
The company says that the first of these new pure lithium batteries will arrive in drones in November 2016 - while wearables, smartphones and other electronics will see these batteries sometime in 2017. Going deeper into the future, SolidEnergy says it has a goal of electric vehicle batteries in 2018, but they add that those batteries are very hard to design, and with massive demand, most companies go out of business before they can get their batteries off the ground.