AMD is working towards Zen as we speak, but more leaked details have arrived on the 4-core and 8-core CPUs which will feature 8 and 16 CPU threads in total, respectively. The new details are on the clock speeds and TDP, with the 16-threaded Zen CPU clocking in at 2.8Ghz base frequency and up to 3.2GHz boost. The new 16-thread CPU will be a 95W part according to the leaks.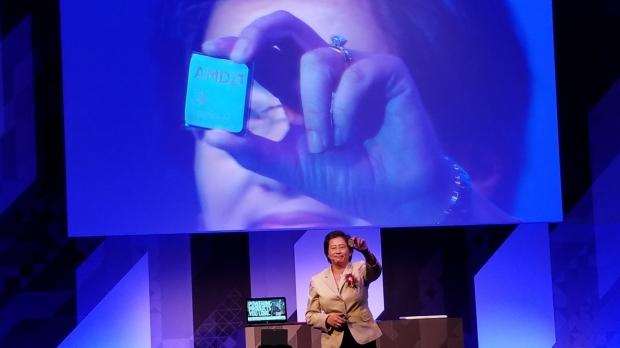 If we compare it to Intel's Broadwell-E based, 16-threaded Core i7-6900K processor, which is also made on the 14nm process, Intel has a higher 130W TDP. AMD's 8-core/16-thread Zen-based CPU has a TDP of just 95W in comparison, 35W less than Intel's offering with the 6900K. AMD has some great efficiency tricks up its sleeve with Zen, but the 14nm process used by Intel is different to the 14nm FinFET process that Samsung and Globalfoundries use for AMD's new CPUs.
Performance wise, we already expect over 40% more instructions per cycle (IPC) over the previous generation CPU architecture from AMD, codenamed Excavator. The older FX-8350 from AMD was an 8-threaded CPU (4 physical CPU cores) codenamed Orochi, while the Zen-based Summit Ridge CPU is twice as fast in Cinebench 15, according to AMD. If we're looking at twice the efficiency per core, the new 4- and 8-core processors are going to be rather large improvements for AMD, putting them on a more level playing field against Intel.
CPU architect Jim Keller laid the ground work out on the Zen architecture for AMD before he left for Tesla, and with the exciting news of Zen's purported performance improvements, you have to remember Keller is responsible for AMD's previous ass-kickers; Athlon XP and Athlon 64.