Flash Memory Summit 2016 - Phison has debuted its new consumer, embedded and enterprise flash controller and NAND solutions at the Flash Memory Summit 2016. This includes the new PS5008-E8/E8T PCIe Gen 3x2 NVMe controller, 3D NAND solutions for both PCIe and SATA, design-in solutions, and plenty more.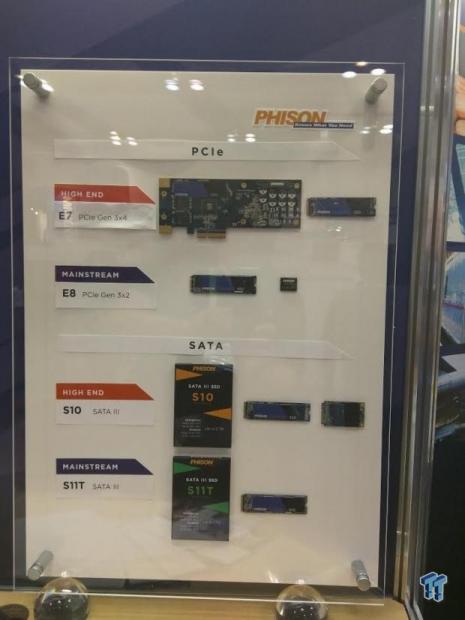 The consumer-focused Phison PS5008-E8/E8T is the company's first PCIe Gen 3x2 NVMe controller, which offers 3x the speed that SATA offers, but at the same cost. The Phison E8 is capable of 1.6GB/sec reads and 1.3GB/sec writes, while it offers sequential read/write speeds of 240K and 220K IOPS, respectively. What makes this SSD especially appealing is that it delivers 3x the performance of SATA SSDs for the same cost.
Phison's new E8 controller features SmartECCTM, End to End Data Path Protection and Host Memory Buffer support which when packaged together, offers great data security and reliability. Phison's new E8 is in its engineering stage right now, with Phison saying it will be available by the end of 2016.
The company is also pushing 3D NAND into all of its SSD controllers, with 3D NAND support ready for Phison's PS3111-S11T for SATA solutions, and before the end of the year it will be here for PCIe and SATA solutions for the PS3110-S10, PS5008-E8/E8T and PS5007-E7 controllers.