With Hollywood turning their attentions to the new 4K UltraHD Blu-ray format, fans are still clamouring for the dozens of mainstream titles that still haven't been issued on 1080p Blu-ray, including two huge blockbusters from James Cameron - the Schwarzenegger actioner 'True Lies' and the 1989 sci-fi classic 'The Abyss'. Today, the director has given a brief update on the whereabouts of the latter title.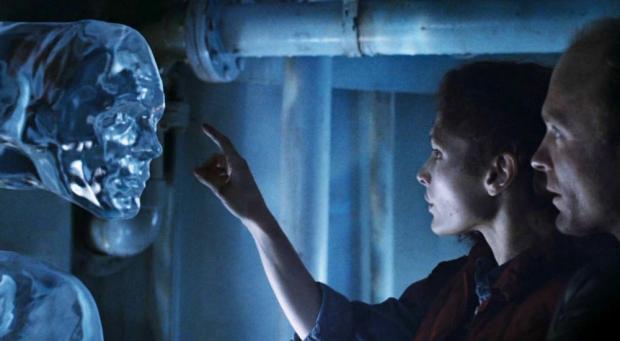 Cameron told Variety "We've done a wet-gate 4K scan of the original negative, and it's going to look insanely good... We're going to do an authoring pass in the DI for Blu-ray and HDR at the same time", with the diretcor confirming the discs should be available to purchase early next year.
Cameron is currently deep in pre-production for a further three 'Avatar' films, the first of which is due to be released for Christmas 2018, while a 3D remastered version of 'Terminator 2' is due to to hit cinemas later this year.