Avatar 3D Blu-ray Movie Review
"If there is a hell, you might want to go there for some R&R after a tour on Pandora." 3D Blu-ray Movie Review.

Published Sat, Mar 19 2011 7:48 AM CDT
|
Updated Tue, Nov 3 2020 7:02 PM CST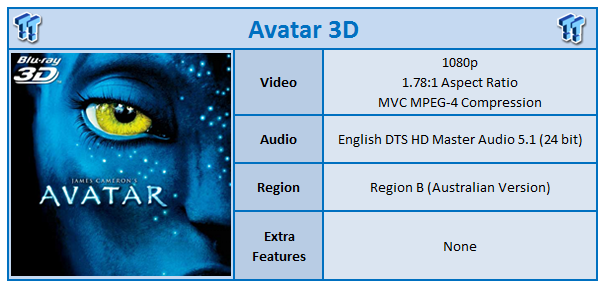 Last April, I took a look at the original Blu-ray release of
Avatar
. The disc was a bare bones release designed to capitalize on the films popularity and sate fans before the promised 'special edition' version which was released in November 2010. Whilst a 3D retail release has not yet eventuated, late last year it was revealed that Twentieth Century Fox had approached TV manufacturers Panasonic and Samsung with a proposal to produce a 3D Blu-ray version as an offer to purchases of their equipment.
Panasonic won the bidding war - no doubt a large sum of money and likely more than the profit that would have been obtained had the disc been available freely in the marketplace. Allegedly, the period of exclusitivity extends until early 2012. So for die hard
Avatar
fans; you'll need to go buy a Panasonic Viera (I did - you won't likely regret it), or pay the exorbitant fees demanded by eBay.
Avatar
has been an incredibly long time coming. The genesis of the project begun in the mid 1990's with an idea from James Cameron. Deciding that technology was not evolved enough to see his vision come to fruition, Cameron shelved the idea and made a small film called
Titanic
. You may have heard of it. Whilst pursuing other underwater documentary projects such as
Ghosts of the Abyss
, Cameron continued to evolve technology to see the creation of
Avatar
finally starting production in 2005. Shrouded in mystery and with only very small snippets of information making its way into the public domain, by the time the trailer was released towards the end of 2009, many film fans and bloggers alike were confused wondering what all the fuss was all about. When James Cameron started making modest statements regarding the film, alarm bells started sounding. Maybe all those years under the water had sent Cameron crazy? Potentially he had the bends, but just wasn't dying?
However, by the time of the film's release in December 2009, it was clear then
Avatar
was something special. Audiences instantly connected to it and as they flocked to repeat sessions, subsequently bringing their family and friends along, the film grossed higher and higher week after week, soon surpassing Cameron's own
Titanic
in worldwide revenue (nearly $2.8 billion U.S.), and became the highest grossing film of all time, whilst also pushing 3D as cinemas next technological breakthrough.
I'll dispense with providing a plot outline for
Avatar
. I truly believe that there are no TweakTown readers that are unfamiliar with the story of the film. Despite its unoriginal themes,
Avatar
is a visual tour de force. My first viewing of the film theatrically in 3D was, for want of a better word; amazing. I recall sitting speechless by the end of the film, thinking to myself that the film changes everything, similar to my thoughts after
The Matrix
in 1999. It seems I wasn't alone in my experience.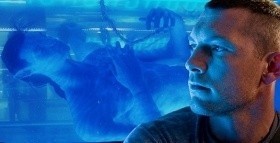 Video
Avatar 3D
is presented in the aspect ratio of 1.78:1, compressed with the newly mandated MVC MPEG4 codec. Like all home video releases thus far, the aspect ratio here deviates from the 2D theatrical aspect ratio of 2.35:1, resulting in more vertical information. James Cameron has stated that this is his preferred aspect ratio.
Please note that this 3D Blu-ray will only work in a certified 3D Blu-ray player, connected to a 3D TV. There is no 2D version of the film on this disc.
Like the previous release, the transfer is essentially flawless. I didn't see any video nasties such as aliasing or macroblocking. It comes direct from the servers and has never touched celluloid. Analysis of the disc reveals that almost every available bit on the 50GB dual layer Blu-ray has been used.
The image is sharp and detailed and full of lush colour. A bit of calibration will likely be needed for your TV - this is not a film that needs to be displayed incredibly bright.
So onto the 3D effect and the question that everyone is asking is, 'is it all it's cracked up to be?', and for that I have no straight forward answer. But I'll attempt to explain. I tested the disc on a 52" Sony Bravia LCD and a 65" Panasonic Viera Plasma. I found the Viera to be more pleasing in terms of 3D effect, reduced eye strain and overall colour. The Sony Bravia was noticeably duller, was not as impressive on the frequent low lit scenes and made the film look a bit more video-like than the Panasonic.
The 3D effect on the Viera was very pleasing and mirrored the impressiveness of the visuals I remember from the cinema, even though the active shutter glasses did result in more eye strain and the occasional glitch which was not present in the passive glasses from the theatre.
However, the real crux of the matter is how big the display is, how big your display room is and subsequently how far away from the display device you are. These variables will dictate how impressive the 3D effect actually is. The further away from the device you are, the more you will be disconnected from the 3D effect as your peripheral vision subconsciously notes what is happening around you. Obviously a bigger display will help in this regard (I believe that 65" is currently one of the largest common consumer TV sizes currently available), but this comes at a premium cost.
[img]2[/img]
Audio
The main audio track is encoded in DTS HD Master Audio 5.1, at 24 bits - a complete replica of the previous release.
Avatar
's audio track is pretty spectacular stuff. Every trick in the book has been utilised to create an aggressive and engrossing mix. Hats off to the audio mixers for crafting such a believable soundstage for the world. The surround channels are utilised constantly and bass is deep and powerful.
I enjoyed James Horner's soundtrack score, despite it recalling much of his previous work. The score has been fairly aggressively mixed into the soundtrack, helping to build the emotional component of the film.
Overall, a really amazing audio mix. This will wring every last bit of juice out of your audio system.
[img]3[/img]
Extras
Nothing. Nada. Zip.
Die hard
Avatar
fans can now purchase the epic 3 disc Blu-ray which features almost every minute of behind the scenes footage that was ever captured. Well, this may be an exaggeration, but there is an awful lot there and I think that even the more demanding fans will be satisfied. So that dulls the pain of having no extra features on this disc. Besides - 3D transfers are much more bit-hungry than a 2D release (two frames being encoded at once instead of just one) so this transfer really did need to be isolated. Potentially when the disc hits retail it might be bundled with the special edition release anyway.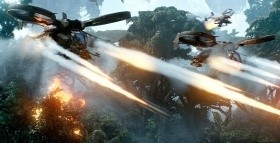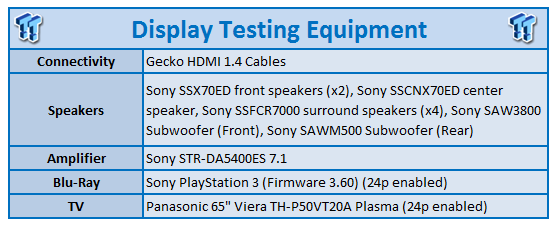 PRICING: You can find products similar to this one for sale below.

United States: Find other tech and computer products like this over at Amazon.com

United Kingdom: Find other tech and computer products like this over at Amazon.co.uk

Australia: Find other tech and computer products like this over at Amazon.com.au

Canada: Find other tech and computer products like this over at Amazon.ca

Deutschland: Finde andere Technik- und Computerprodukte wie dieses auf Amazon.de
We openly invite the companies who provide us with review samples / who are mentioned or discussed to express their opinion. If any company representative wishes to respond, we will publish the response here. Please contact us if you wish to respond.