After weeks of rumors and leaks on NVIDIA's GeForce GTX 1060, the company has finally made it official. Riding on the wave of AMD's new Radeon RX 480 which is priced at $199, the new GeForce GTX 1060 features GTX 980 level performance starting from $249.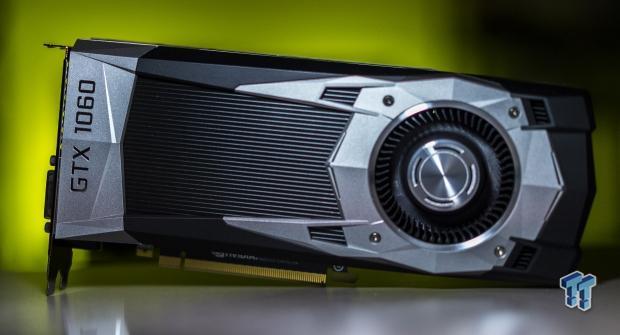 For $249, NVIDIA has constructed the GeForce GTX 1060 to be a mid-range monster with 1280 CUDA cores and 6GB of GDDR5 RAM at 8GHz. For clock speeds, NVIDIA has said that the boost clock on the GP106 GPU hits 1.7GHz, and can be "easily overclocked to 2GHz for further performance". As for power consumption, thanks to the incredibly efficient Pascal architecture and the new 16nm FinFET process, the GeForce GTX 1060 has a power-sipping 120W TDP.
When it comes to performance, NVIDIA promises GTX 980 like performance, with the GTX 1060 being around 15% faster and over 75% more power efficient "than the closest competitive product", adds NVIDIA. By "the closest competitive product", we're guessing NVIDIA means AMD's new Radeon RX 480, which has a 150W TDP and can't beat the GTX 980 on its own.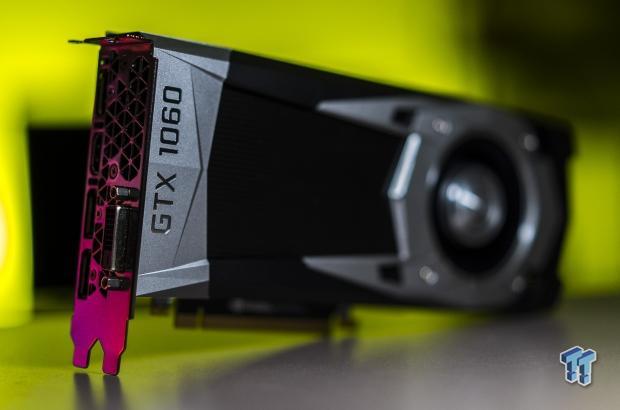 Now, the price; NVIDIA has priced the GeForce GTX 1060 Founders Edition at $299, which has "premium materials and components, including a faceted die-cast aluminum body machine finished for strength and rigidity and a thermal solution designed to run cool and quiet". NVIDIA adds that like the GeForce GTX 1080 and GTX 1070 Founders Edition cards, the GTX 1060 has "a dual-FETs power supply is used to improve power efficiency, along with a low impedance power delivery network and custom voltage regulators".
AIB partners will have their cards available from $249, so we should see the likes of MSI, ASUS, EVGA, GIGABYTE and others to have cards from $249 and up. Custom cards will be on their way very soon, with some great custom PCBs and cooling setups - so expect the same custom cards from partners like we saw with the GTX 1080 and GTX 1070 cards.