Quake Champions is PC only for 'no limitations' 120Hz arena chaos
Quake Champions is PC only to deliver 'no excuses, no limitations' blistering-fast 120Hz at uncapped frame rates.

Published Thu, Jun 30 2016 12:59 PM CDT
|
Updated Tue, Nov 3 2020 11:59 AM CST
id Software's new arena-style shooter Quake Champions is all about blistering-fast FPS action, and is being made with "inhuman" enthusiast pro PC gamers in mind. The devs affirm that Quake Champions will rock an uncapped frame rate with up to 120Hz monitor refresh speeds--in other words, gaming experiences that are completely out of consoles' league.
In a recent interview with Gamespot, id Software creative director Tim Willits discussed why it's absolutely imperative that Quake Champions hits a consistent streamlined 120Hz at all times: "Most of us, and even me, I can't really tell the difference. But there are some players who are inhuman. And we can't come out and say we're going to make a game for them and not run ridiculously fast. Because if we lose the pro guys, we're in trouble. That's why it's a PC game. No excuses. No limitations."
During Quake Champion's official E3 2016 reveal, id Software promised that the multiplayer-only game is "aimed at hardcore fans" and provides the "challenge and rush you'd expect from our games," but the game won't be a true arena shooter for one big reason: classes. In an apparent attempt to make the game more accessible to new gamers, id is including classes which are made up of "diverse warriors with unique attributes and abilities."
As for a release date, id says that Quake Champions won't be out until a "really, really long" closed beta test. "It's going to come out after a really, really long closed beta. I'm telling people now, it's going to be a long beta," Willits concluded.
We can expect more details on the game at Quakecon on August 4-7.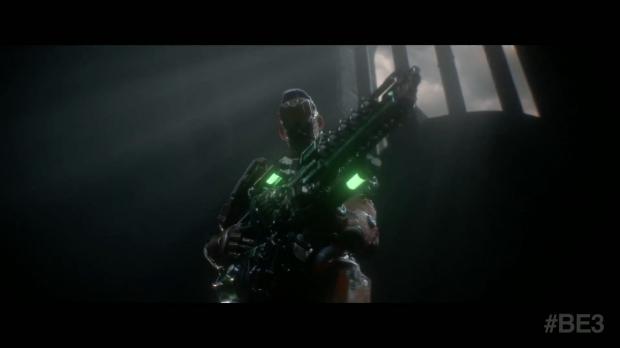 Related Tags