E3 2016 -- During an interview with TweakTown at E3, HTC's VP of VR Content, Joel Breton, talked to us at length about the state of the Vive and virtual reality. While we're busy transcribing that awesome conversation, we wanted to highlight something that jumped out at us and got us more than a little excited: the suggestion that playing games like Grand Theft Auto in VR is less a pipe dream and much closer to reality.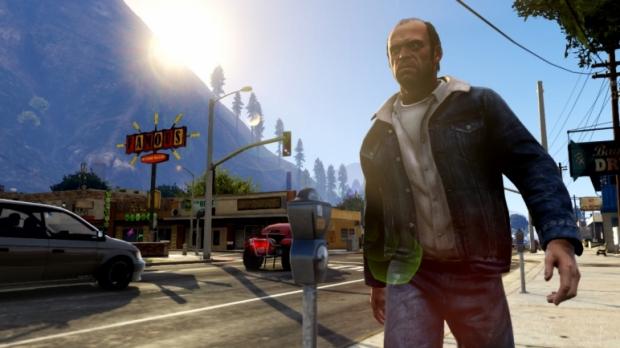 One of virtual reality's big challenges is locomotion. Right now we can't move through an open virtual world without physically moving ourselves. If we do, a large amount of the population is prone to "VR sickness" or discomfort caused by a mismatch between your inner ear system and what your eyes are relaying to your brain. That's why so many VR games right now invoke the "blink" system that allows us to teleport around. That's understandably not as immersive.
During my interview with HTC's Joel Breton, I asked him if he's seen anything in development that gets us closer to being able to play something like a Grand Theft Auto realistically, or any sprawling open world title in VR. A mechanic that lets us move through the environment fluidly. His response was encouraging.
"Yes I have," Breton said enthusiastically. "I've seen some amazing things, and people are solving these problems. But the stuff I'm most excited about we haven't announced yet so I can't talk specifically about it. Movement, though, is getting some good innovation. These are problems that just need to be solved by developers and engineers, and guess what? The games industry is full of those guys! When products come out with these solutions people are going to be like 'Oh, that's fantastic!"
We know developers like Bethesda are actively working on this problem. Fallout 4 is slated to be playable in VR, for example. Hopefully the solution isn't sticking a Vive wand down your pants.
Stay tuned for our full interview with Breton, once I've caught my breath from the whirlwind that was E3 2016!