It was only a few days ago that we reported Croteam, the developer of Serious Sam VR, was approached by Oculus with an undisclosed sum of money to make the game an exclusive for the Rift. Well, the community went ape sh*t, and it has created enough of a storm that Oculus has now officially addressed it.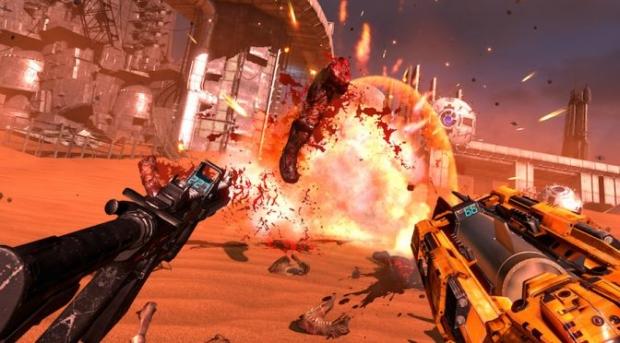 Oculus said in their statement: "We regularly offer developers financial grants to help fund early development of new titles to accelerate development or expand the scope of the game. In some cases, we exchange funding in return for launching on the Oculus Store first, with the expectation that the game will go on to launch on other platforms. In the case of Croteam, at no time did we request that they stop development for other platforms, and we look forward to seeing Serious Sam be successful across the entire VR".
Croteam CTO, Alen Ladavac added: "I want to clarify some of the inaccuracies about our relationship with Oculus. Oculus did approach us with an offer to help fund the completion of Serious Sam VR: The Last Hope in exchange for launching first on the Oculus Store and keeping it time-limited exclusive. Their offer was to help us accelerate development of our game, with the expectation that it would eventually support all PC VR platforms. We looked at the offer and decided it wasn't right for our team. At no time did Oculus ask for, or did we discuss total exclusivity or buyout of support from Vive. We look forward to supporting Rift and Vive".