E3 2016 - Even with John Carmack in the position of Chief Technology Officer at Oculus, the company is struggling to find itself in a dominant position with first-person VR shooters, or even in the VR space right now.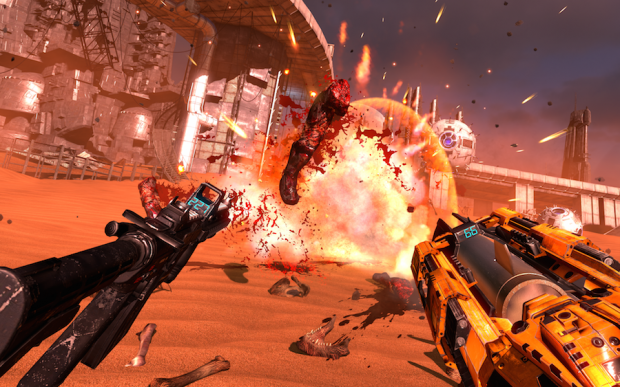 Well, according to Mario Kotlar, the Level and Game Designer for Serious Sam VR: The Last Hope, Oculus offered the developer a "shitton of money" to make Serious Sam VR: The Last Hope an exclusive for the Oculus Rift. Kotlar explains: "It wasn't easy, but we turned down a shitton of money, as we believe that truly good games will sell by themselves and make profit in the long run regardless. And also because we hate exclusives as much as you do". We don't know how much money Oculus offered, as Kotlar wouldn't say.
It would make sense for Oculus to try and secure great, Rift exclusives - but with John freakin' Carmack working for them, why aren't they creating their own? I simply don't understand this at all, Oculus. Ugh.