It'll take more than a stunning trailer to sell me Gran Turismo Sport
Polyphony Digital can make one hell of a stunning trailer, but Gran Turismo Sport needs one thing to make it a Day 1 purchase for me.
Published Sat, Jun 11 2016 1:56 PM CDT
|
Updated Tue, Nov 3 2020 11:59 AM CST
E3 2016 - One of the best pre-E3 trailers I've seen so far is Polyphony Digital's second one for the PlayStation exclusive Gran Turismo Sport. It clocks in at four minutes and twenty-two seconds, the detail of each car is breathtaking, and the energy of the trailer itself is amped way up. But it's going to take more than a beautifully produced trailer to sell me on the final product which releases this November.
I have no doubt that Polyphony Digital has risen up to the challenge issued by Turn 10 and Forza Motorsport 6 (and for that matter, Project Cars). The graphical bar seems to be set ridiculously high now, especially judging by the detail present in each car during replay footage, and the utterly gorgeous photos taken in "Scapes," Gran Turismo Sport's new Photo Mode.
This new GT Sport trailer exudes emotion, it draws out our adrenalin with some top notch live commentary, it tugs on our heart strings by showing a community of racers bonding over one thing: The Real Driving Simulator. In short, this trailer has SOUL. Unfortunately, soul is something the past 2 Gran Turismo games have lacked.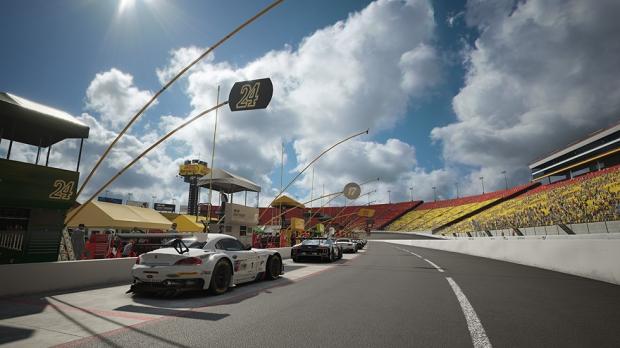 I know it's an intangible thing, and it's difficult to define. The recent games have just felt so sterile and clinical to me, in direct contrast to trailers like the one above. They just didn't make me excited, they didn't compel me to keep coming back like the first few games in the series.
I'm actually interested in hearing how you guys feel about this. For me, it's going to take hands-on play time to decide if Polyphony Digital has re-introduced that energy, that emotion into the game, and not just the marketing materials surrounding it.
Gran Turismo Sport releases November 15th, 2016, exclusively on PlayStation.
Related Tags