Gamer builds DIY controller out of a potato to play Skyrim
Ever wanted to play games using a spud controller? Now you can!

Published Sat, Jun 11 2016 2:06 AM CDT
|
Updated Tue, Nov 3 2020 11:59 AM CST
A skilled DIY tecchie makes a working controller out of a potato--and you can too.
Gamers have done some amazing things over the years--we've seen hardcore players like gbbearzly smash Dark Souls bosses with Rock Band guitars, drums, and even his own voice--and even awesome inventions like a tiny SNES console that fits in your pocket, or a retro-themed GameBoy. But now it's time for potato controllers!
YouTuber BOOM exploits the natural electrical conductivity of a potato to rig up a makeshift controller out of potato slices to play Skyrim. And yes, it really works. Sure it doesn't work too well, but it definitely works. Each potato slice is hooked up to a Makey Makey logic board via simple wires, essentially creating corresponding buttons on a controller. BOOM has even created a step-by-step tutorial so you can make your own custom spud controller.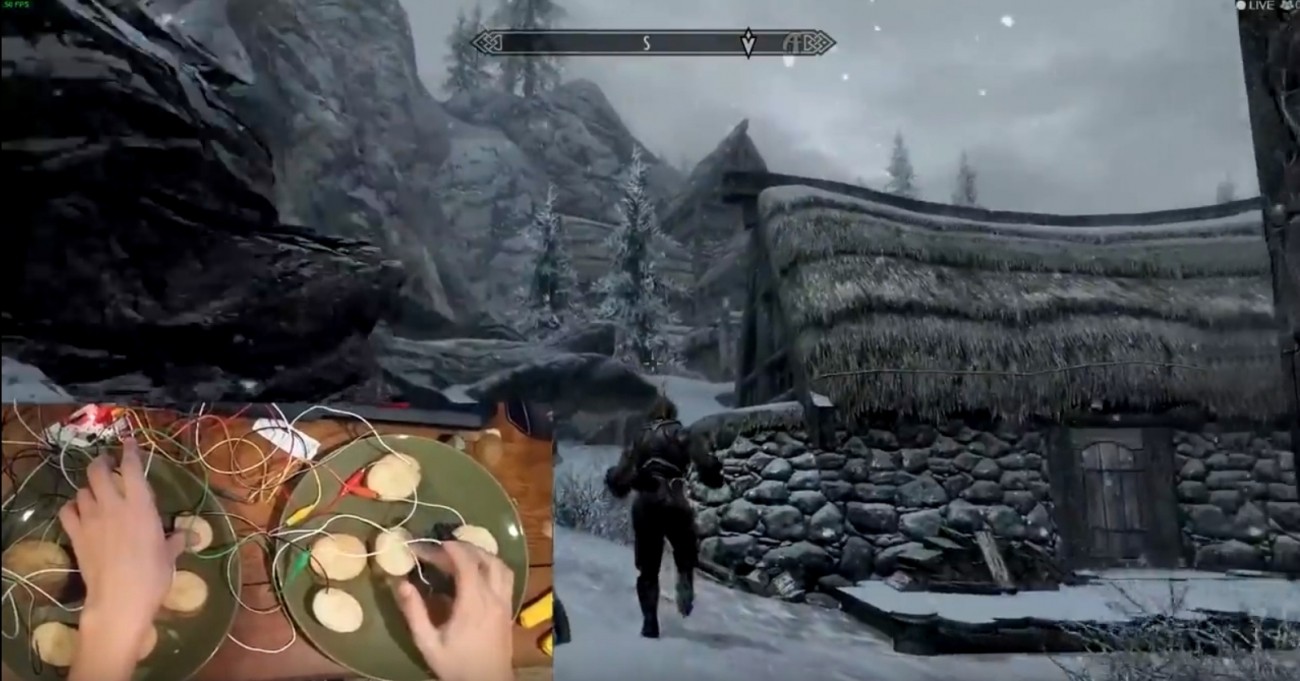 Related Tags