Stop me if you've heard this one: You're on an exotic island enjoying the not-so-friendly company of deadly dinosaurs and soon discover that scavenging for weapons and relying on your wits are the crucial keys to your survival. That sounds like a recipe for a thrilling -- and potentially scary as hell -- VR experience. That's what CloudGate Studios wants to deliver with Island 359, coming to SteamVR Early Access this summer for the HTC Vive.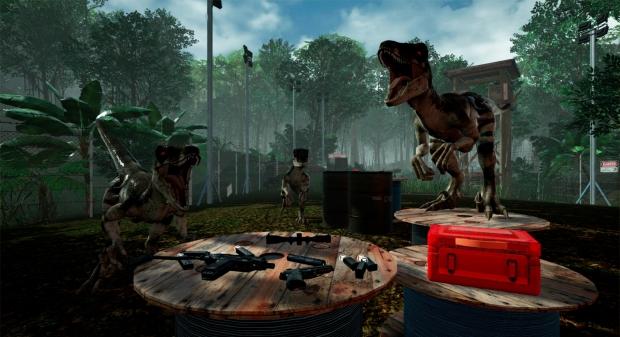 Cloudgate is headed up by former Square Enix CEO Mike Fischer, and founded by two game developers who understand how to evoke terror inside VR: Steve Bowler and Jeremy Chapman, creators of The Brookhaven Experiment.
"In our past VR experience, we were very lucky to be able to innovate in a way that really resonated with players," said Bowler. "As CloudGate, we're looking to take it a step further and do things on VR that no one has ever tried or done before."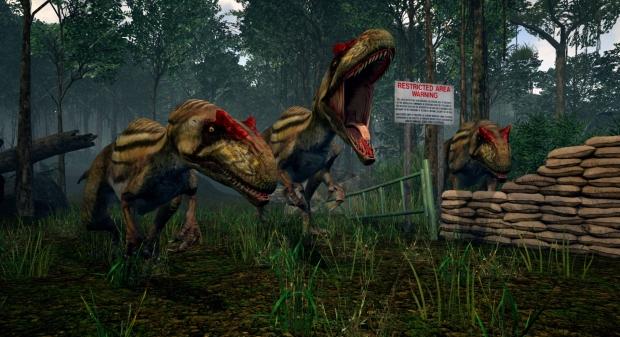 While it's not yet clear how exactly they plan to innovate within the VR space, what they've pitched sounds like a cross between Jurassic Park and Dino Crisis, and my body is ready. The developers are focusing their efforts on creating life-like AI and making the dinos ultra-responsive in order to drive home the need to kill or be killed using only the island's environments and scattered weaponry.
Additionally, players will get to fully explore the island via what I'm guessing will be a common "teleport" mechanic. The only pressing question I have is this: Will we get to step into the shoes of the dinosaurs for some fierce island-wide PvP action?
We'll keep you posted on all things VR and dinosaurs as we get closer to Island 359's Early Access launch on SteamVR.