Computex 2016 - Following up the GIGABYTE GTX 1080 G1 card from last week is the GIGABYTE GTX 1080 XTREME, as seen at Computex. Whereas the former appears to interested in striking a balance between temperature and performance, the XTREME seems to go all out.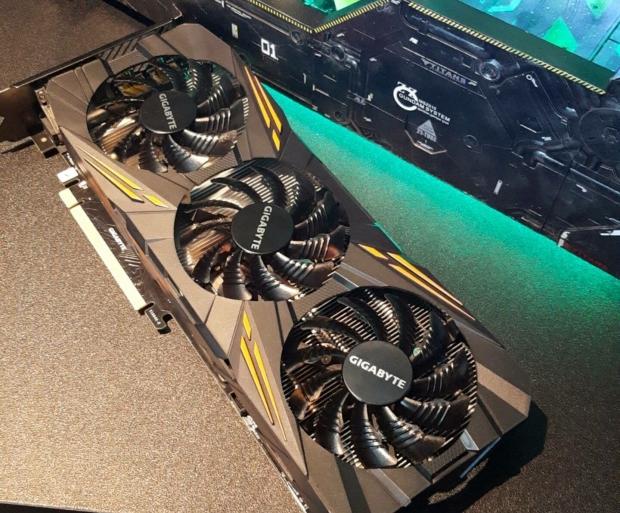 For starters, GIGABYTE's second offering sports extra HDMI connectors, primarily for VR purposes. Then it "guarantees [...] higher overclocking capability." So it's safe to say it's not holding back, at least not much.
Other features include Windforce stack fans with alternate spinning design, 16.8M customizable colour lighting, aerospace-grade PCB coating, and four-year warranty with online registration.
As usual, no pricing or availability details are confirmed yet, but we'll keep you posted.