We heard whispers just before the GeForce GTX 1080 unveiling that AMD would be pricing its Polaris 10-based Radeon video card at around $299, while providing 390X performance - and thanks to the spiffy 14nm FinFET process, it'll do so at half the TDP.
Considering that the Radeon R9 290X is a 290W card, we should expect the Polaris 10-based Radeon cards to do the same performance but at just 150W. We should expect the cards to fall somewhere between 110-135W depending on the GPU itself, and how many stream processors are enabled. It's similar to what we saw during the RTG event last December, but the bigger surprise is that it'll rock 'up to 8GB GDDR5(X)'. Will AMD use GDDR5X? We'll find out soon enough.
We should also expect the Polaris 10 cards to have 256-bit wide memory buses, which should see Polaris 10-based Radeon video cards competing directly against the GeForce GTX 1070 - and that's great. I was talking with AMD's Roy Taylor at their Capsaicin event during the Game Developers Conference, and he asked what I think they should do - and I said do exactly this. Hit the mainstream, and hit it hard. AMD can't compete against the discrete GPU market share with NVIDIA as they only have 20% of the market - but the mainstream market is more elusive, there are more units sold and more profits to be made. It's the bread and butter of video cards, and it looks like AMD is hitting that exact sweet spot.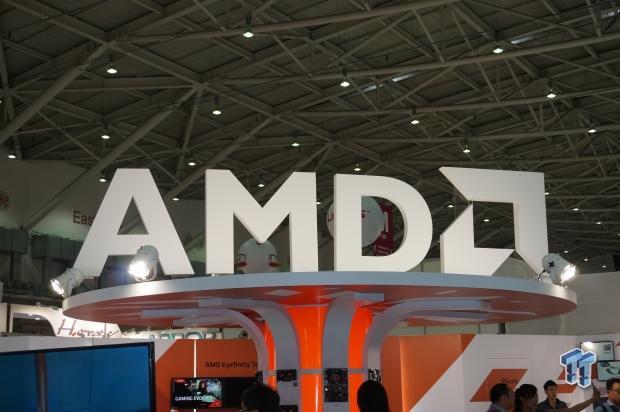 We will see the new AMD Radeon cards unveiled later this month, and hopefully shown off during Computex - although, rumor has it no partners will have the Polaris cards on show at Computex. Boo.