NVIDIA has just announced its new Pascal-based GeForce video cards, with the new GeForce GTX 1080 and GTX 1070 being unveiled a few hours ago in Austin, Texas.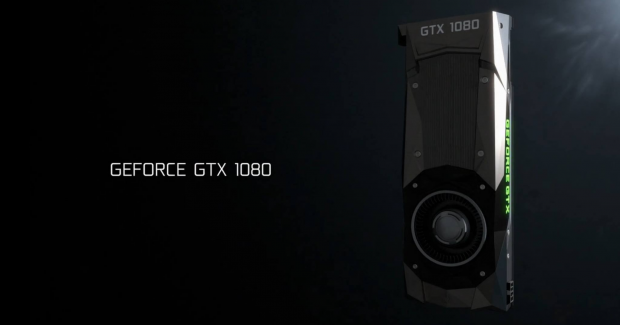 We live-tweeted the entire thing, but now that I have some time in my hotel room to decompress, here's a quick rundown of what to expect from the new GTX 1080 and GTX 1070. There are only a few differences between the GTX 1080 and the GTX 1070, but boy is the GTX 1080 a freakin' monster.
NVIDIA has built the new GeForce 1000 series cards on the new 16nm FinFET process, with the new Pascal architecture making its debut in the consumer world alongside GDDR5X. GDDR5X is a huge improvement over GDDR5, arriving with a huge 10GHz clock speed - up from the 7GHz available from GDDR5. But what about tech specs?
Well, the GTX 1080 features 2560 CUDA cores, a Base clock of 1607MHz and Boost clock of 1733MHz - comparing this to the GTX 980 which had 2048 CUDA cores, an 1128MHz Base clock and Boost clock of 1216MHz - the GTX 1080 is quite the upgrade indeed. We have 8GB of GDDR5X used on the GTX 1080 on a 256-bit memory bus that will provide 320GB/sec of memory bandwidth. NVIDIA has done all of this with a single 8-pin PCIe power connector, with an insanely low 180W TDP.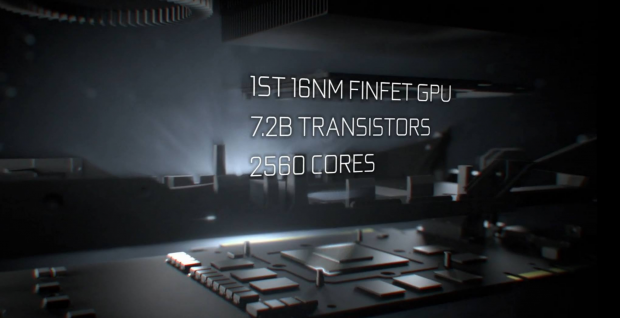 Just how much horsepower are we talking about here? We have a huge amount of it, with NVIDIA claiming that the new GeForce GTX 1080 being faster than the GM200-based GeForce GTX Titan X, and even GTX 980s in SLI. Yeah, that fast. But what about the cost?
NVIDIA has slapped a $599 price on the GeForce GTX 1080 which is insane, especially since it beats the Titan X which is still $999. The new GTX 1070 is even more competitive, priced at $379 - but we don't know the full technical specifications of the GTX 1070 just yet - apart from the fact that it rocks 8GB of GDDR5 (no X) and a 256-bit memory bus.
There's a lot more going on here too, with NVIDIA pushing quite hard into VR - but we need some time to decompress from the event - so expect a larger editorial in the coming day or two on the new GTX 1080 and GTX 1070. I'm more than blown away, and I can't wait for my samples to hit my door step.