YouTube has had a pretty similar and somewhat chaotic design for a good six years or so, but it looks like that may finally change. A fresh and clean new design based on Google's Material platform has surfaced online, indicating it's likely in testing as you read this.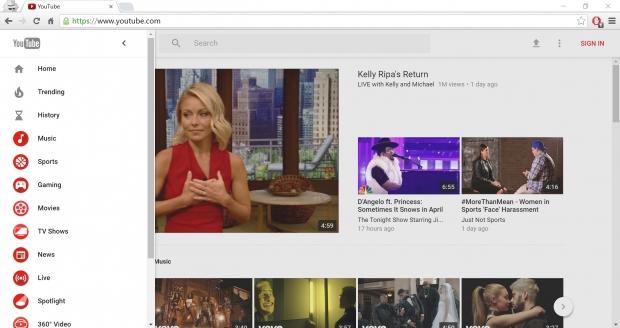 If you'd like to try it yourself, open Chrome and follow the steps below as outlined by redditor giorgiomarinel:
1) go to https:www.youtube.com/?gl=US

2) open the developer tools (ctrl + shift + i)

3) go to the 'Resources´ tab and delete the VISITOR_INFO1_LIVE cookie for the youtube domain

4) go to the console and define the VISITOR_INFO1_LIVE cookie using the following command:

document.cookie="VISITOR_INFO1_LIVE=Qa1hUZu3gtk;path=/;domain=.youtube.com";

5) reload the page
Note you may have to be on the US region setting, in Incognito mode, and/or sign out of your account to make it work. Happy Youtubing!