Deus Ex: Mankind Divided trailer details augmentations, and more
The latest trailer for Deus Ex: Mankind Divided explains augmentations, investigations, and much more.

Published Fri, Apr 29 2016 5:17 PM CDT
|
Updated Tue, Nov 3 2020 12:00 PM CST
The latest trailer to Deus Ex: Mankind Divided is here, with Square Enix ushering in the new '101' trailer for its upcoming game, showcasing protagonist Adam Jensen as he "makes sure that the events of the past won't repeat themselves".
Because of the issues between humans and augmented people, the problems that arose in Deus Ex: Human Revolution reach a new tipping point. Jensen is then "forced to operate in a world that has grown to despise his kind". Jensen is investigating some issues in the new trailer, as well as a new look at Jensen's apartment.
Square Enix said in a press release for Mankind Divided: "Armed with a new arsenal of state-of-the-art weapons and augmentations, he must choose the right approach, along with who to trust, in order to unravel a vast worldwide conspiracy. You'll also discover both old and new acquaintances, all of which have their own agendas. Whether going rogue or by the book, choices never come without consequences. The truth is still yours to reveal".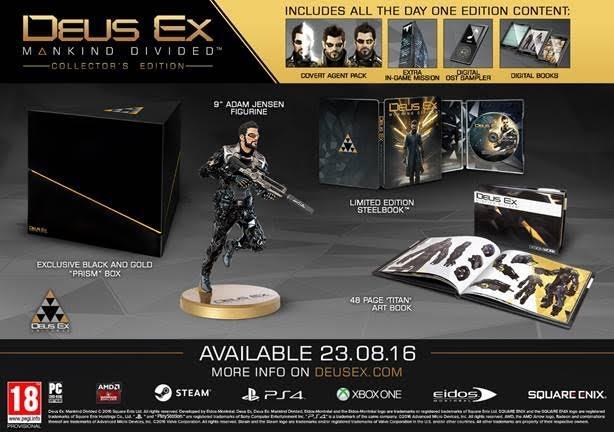 Related Tags