Valve has just pushed out another SteamVR beta, with the new update including some fresh work to many parts of the software. Valve still calls SteamVR a beta, so don't expect it to be perfect.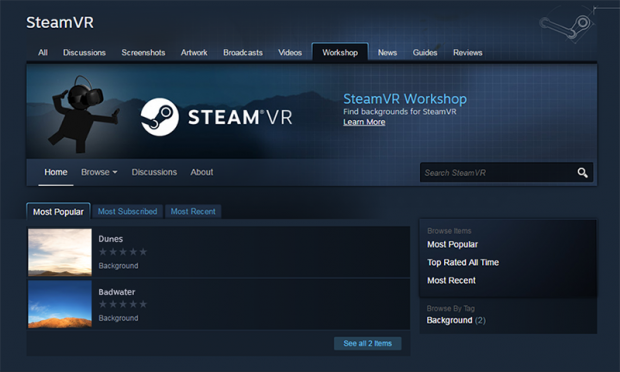 SteamVR's Desktop Game Theater, Keyboard and Dashboard features have all received some work in the new update, with the Desktop Game Theater being a mode where all games can be played in VR, on a virtual screen.
The new SteamVR beta includes an update to make the visual quality of the screen better, with gaze-based controls provided to adjust and realign the image you see, in case of drift. Valve has also included keyboard support that follows your desktop PC and its locale settings, while the Dashboard feature allows you to customize the play area, color, and opacity.