Horizon: Zero Dawn reportedly delayed into 2017
Guerrilla Games' stunning RPG could be pushed back into 2017 with PlayStation Neo support.

Published Fri, Apr 22 2016 11:03 PM CDT
|
Updated Tue, Nov 3 2020 12:00 PM CST
Upcoming PS4-exclusive RPG Horizon: Zero Dawn may be delayed into 2017 if an industry insider can be believed.
It's practically a tradition in the games industry today for high-profile titles to get delayed, so it shouldn't come as a surprise that Guerrilla Games' post-apocalyptic RPG Horizon: Zero Dawn may not release in 2016. According to renowned industry insider Shinobi602 will be delayed into 2017, with a release on Sony's new PlayStation Neo console (PS4K/PS4.5).
"Well...Horizon: Zero Dawn's getting delayed to early 2017 from what I'm told. Going to look splendid on PS4k though," reads Shinobi602's Tweet.
Remember that Sony's new upgraded mid-cycle PlayStation 4 Neo (aka PS4K/PS4.5) won't have its own exclusive games, and share games with the PS4. All existing PlayStation 4 games will be playable on the new system, but PS4 games released after October are required to have two modes: a Base Mode that's playable on normal PS4s, and a Neo Mode that leverages the power of the new PS4 Neo.
Thanks to the PlayStation Neo's upgraded hardware including a possible next-gen AMD Polaris 10 Ellesmere GPU derivative, an 8-core 2.1GHz Jaguar CPU, and a unified pool of 8GB GDDR5 system memory clocked at 281GB/s, the console will upscale PS4 games from 1080p to 4K. The PS4K will likely be able to push native 1080p at 60FPS for all games in "Neo Mode", and it's been suggested that devs can patch in Neo Mode support for existing PS4 games.
As a result of the extra optimizations and 4K upscaling, developers are pretty frustrated about the new PS4K, and BioWare's co-founder Greg Zeschuk even called the PS4 Neo a "gigantic pain in the ass".
Sony has yet to reveal or comment on the PlayStation 4 Neo reports, and is expected to make a formal announcement at E3 2016.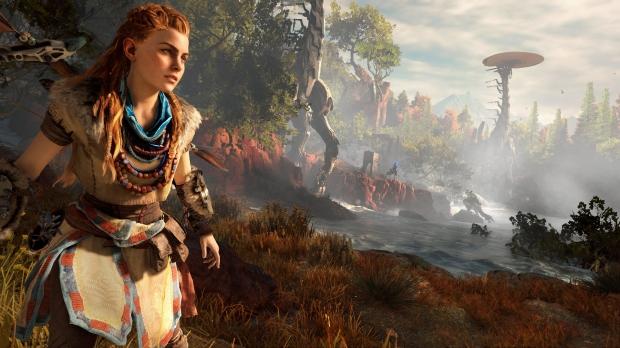 Related Tags