Project Nova is CCP Games' next great FPS game set in the EVE universe
CCP Games just showed off a working version of Project Nova, their next generation free-to-play FPS using Unreal Engine 4 and for the PC.
Published Thu, Apr 21 2016 1:08 PM CDT
|
Updated Tue, Nov 3 2020 12:00 PM CST
Dust 514, the first FPS by CCP Games, though only available for the PlayStation 3, had a very strong following. It wasn't the largest following, but the servers were full enough at most times that it was always possible to find someone to play with. Sure, the Unreal Engine 3 shooter wasn't the greatest looking, but it was connected to the greater EVE universe, which is exciting unto itself. Dust 514 is no more, and in its place is going to be another free-to-play FPS, but this time for the PC.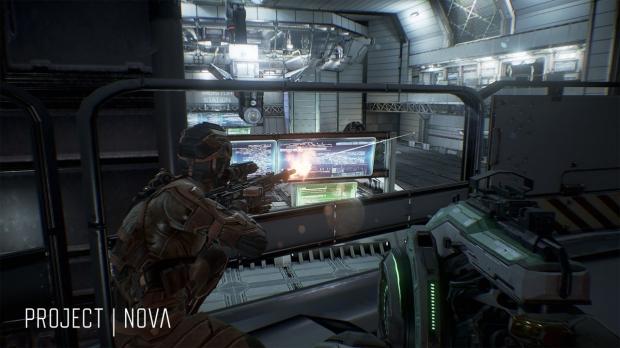 Project Nova is the next great FPS project, and will cut the mechanism that allowed interaction between EVE Online and Dust 514, instead existing in the same universe in name only. That isn't a bad thing, however, because that little-known mechanism, orbital bombardment, was never used anyway according to CCP Games. Project Nova will be built upon Unreal Engine 4, and will be a natural evolution of Dust 514, learning from its failings.
They want to make waves in the already full F2P FPS sphere, and they plan on doing that by allowing customization and the ability to actually have a full and good loadout right from the moment you start playing. You won't start with absolutely nothing, but there will still be plenty to look forward too with more playing time.There are currently eight different classes, but you'll have the ability to create your own by mixing and matching abilities, weapons and armor.
There is still a lot of work to be done, but the main mechanics are still relatively sound. They don't have a release date for it just yet, and they still do have many development milestones to reach before they even think about a beta. But it's coming soon, and it could be the free online FPS that breaks the camels back. Hopefully we get to see more of this upcoming game soon.
Related Tags