Consoles have to adapt and evolve to keep up, says Oddworld dev
Consoles can no longer get away with shipping outdated tech; the cycle has to evolve if it wants to keep up.

Published Wed, Apr 20 2016 9:32 AM CDT
|
Updated Tue, Nov 3 2020 12:00 PM CST
The console generation cycle is changing. The days of a new console every 5-7 years are long gone. Now we have iterative mid-cycle upgrades built on existing hardware, with consoles evolving more rapidly and dramatically than they ever have before. According to Oddworld developer Lorne Lanning, this new cycle is a necessity if Microsoft, Sony, and Nintendo want to stay competitive.
Sony's new upgraded PlayStation 4.5 console is proof that the console market is changing. To stay relevant and keep up the constantly shifting world of tech, Sony and Microsoft have to adapt. Sony's doing this with the PS4.5, and Microsoft is also experimenting with new Xbox hardware. As such, Oddworld developer Lorne Lanning says that Sony's plan makes sense and that consoles will need to change to stay competitive against other gaming platforms like mobile phones.
"I asked Shu[hei Yoshida] a question...I asked him 'so what's the PS5 look like?' And he said 'you mean IF.' And I was like whoa...He said 'Yeah, it's an if.' He didn't give me a clear answer, but he's hinting at '[Sony] needs to be more agile, and none of us knows what the future holds. So how do we adapt to that fast?' I think that's the right way to think about it. And the idea that you're going to release a piece of technology that lasts for seven years into the future...I think that's less and less viable. Even though generations of platforms seem to last longer, the problem is that, eventually, is that mobiles are going to get more powerful than consoles..."
Lanning's words fold neatly into the latest reports of the PlayStation 4.5, adding even more credence to the idea of mid-cycle upgrades. The tidbit about the PlayStation 5 is pretty eye-opening. The idea that Sony hasn't really started on the PlayStation 5 yet, instead focusing on revamping the PS4 to enable native PlayStation VR support and 4K upscaling says volumes about the current state of the console industry.
Consoles can no longer get away with their old tricks. When the PlayStation 4 released back in 2013, it's hardware was already obsolete. This has traditionally been the case with most console platforms, and mostly it hasn't been a huge problem given most consoles only compete against one another. But now PC gaming is massive, and mobile gaming in on the rise, so consoles have very real competition.
The key is hitting the sweet spot--providing enough horsepower for driving games and staying competitive against newer platforms, all while keeping in line with the huge established brand and not alienating your core constituency.
Console-makers can't ship out a new system every three years that forces gamers to re-buy $400 consoles and new games--the systems have to live alongside one another in the same generation and have cross-platform games. So far, the PlayStation 4.5 seems to have hit all these strides, but Sony's PS4.5 regulations have also pissed off a lot of developers.
It'll be interesting to see what the future holds, and whether or not we'll see the Nintendo NX, PlayStation 4.5 and new Xbox One all unveiled at E3 2016.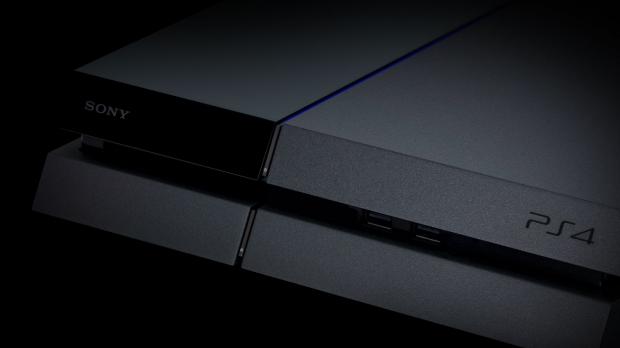 Related Tags