Umbrella Corps is reaching deep into the history of Resident Evil for a new map that Capcom is showing off. The Antarctic facility that you see below is a base that was originally featured in Resident Evil Code: Veronica from 2000. They're bringing it back and infesting it with zombies.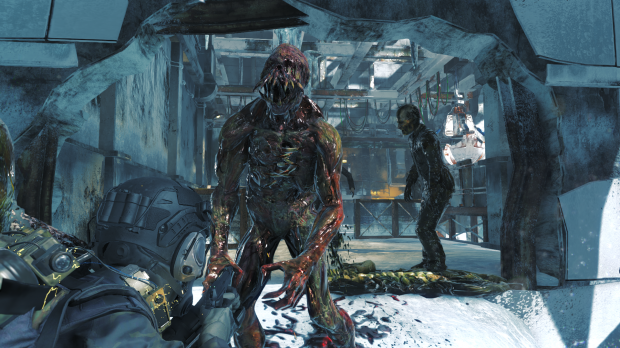 The original was apparently nearly destroyed in Code: Veronica and it remains in its heavily destroyed state in Umbrella Corps. That means that there are three desolate levels that bring a surprising amount of verticality into play. Those three floors are littered with all kinds of detritus that can be used tactically to help defend against yet another outbreak. In fact, I can imagine a sick game of hide and seek being played through the level Perhaps the most tactical map in the game, players can utilize cover points, interwoven ventilation ducts, and ladders to make for a very interesting and dynamic time.
The whole thing is rendered quite nicely and is a good reflection of the older map, even though it's been literally ages since we've last played through it. You can check out some more screenshots of it after the break.