Rocket League's v1.16 update to fine-tune those hitboxes
Rocket League patch v1.16 addresses some nascent hitbox issues where the size of the hitbox was not proportional to the actual vehicle.
Published Mon, Apr 18 2016 9:27 AM CDT
|
Updated Tue, Nov 3 2020 12:00 PM CST
The latest patch that's expected to hit this week for Rocket League is all about refinement of some of the in-game mechanisms. Specifically, it's concentrating on making those hitboxes a bit more realistic and actually shaped like the vehicles they're attached to, instead of being generic in size.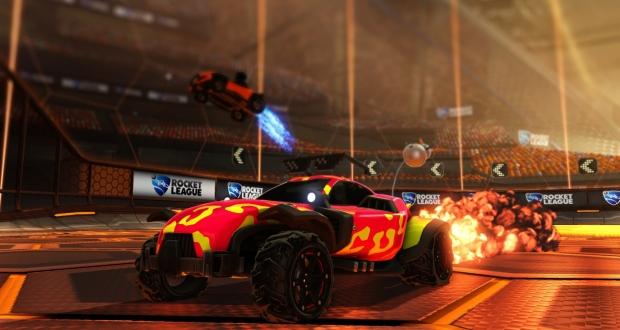 The changes that are coming soon are all designed to help level the playing field and ensure that the game is a bit more fair. No sense in having a massive vehicle with suitably tiny hitboxes that mirror the size of it's smaller, brethren. The changes are minor, though they should have a larger impact on the game, especially the competitive sphere, than the version number implies. Another minor change has been made to the physics of the ball so that it can behave a bit more realistically in the Wasteland area. This is in part thanks to both reworking of physics and collision improvements.
Below are the specific fixes to the hitboxes for the curious:
Fixed Scarab and Grog's hitboxes, which were not long enough

Fixed Breakout and Hotshot's hitboxes, which were not wide enough

Fixed Batmobile and Breakout's hitboxes, which were abnormally long

Fixed Gizmo, Octane, Ripper, and Scarab's hitboxes, which were too tall

Fixed Dominus' hitbox, which was not long or tall enough
Related Tags