Dragonball GT looks absolutely incredible in Unreal Engine 4
A fan recreates the epic universe-shattering chaos that is Dragonball GT with the power of Unreal Engine 4.

Published Sun, Apr 17 2016 6:37 PM CDT
|
Updated Tue, Nov 3 2020 12:00 PM CST
I didn't grow up with very many Dragonball Z games as a kid--I still remember buying a converter chip to play Dragonball GT: Final Bout. In today's age we have Budokai and Xenoverse, and even fans are creating their own dream Dragonball fighters. The latest example is Dragonball: Unreal, a new fan-made game built with the power of Unreal Engine 4.
The footage for Dragonball: Unreal is pretty impressive, and shows off what fans can do with enough dedication. We've seen a ton of classics get revitalized with UE4, including the dazzling Ocarina of Time rendition, Nintendo's immortal icon Mario, and even BioWare's cult classic Star Wars: Knights of the Old Republic.
I think just about every Dragonball fan would play this game if it were ever released. Of course, I think the project would get shut down right away by Bandai Namco, but we can dream, can't we? A full-fledged Dragonball GT game would be great, especially one that features the fabled SSJ5 Goku...
Keep in mind that the footage is a tech demo, and the game is far from being ready. Plus there's no guarantee it'll even launch, but I still love ruminating on epic UE4 recreations nonetheless. If you want to see more Dragonball: Unreal, check out the dev's YouTube channel.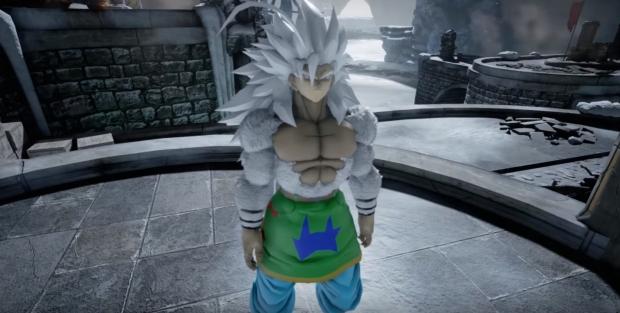 Related Tags