Square Enix has a massive lineup at PAX East this year, VR Hitman GO?
Square Enix has a tremendous amount of stuff happening at PAX East this year, and it's open to everyone. Including Hitman GO in VR.
Published Mon, Apr 11 2016 7:03 PM CDT
|
Updated Tue, Nov 3 2020 12:00 PM CST
PAX East is turning out to have a lot of things going for it and a lot of new games slated for 2016 release dates that you'll get to dabble with. Square Enix is bringing their A game, and all of their AAA games along for the ride. Though the lines might end up being slightly long, you'll get a chance to play with nearly everything they have coming out.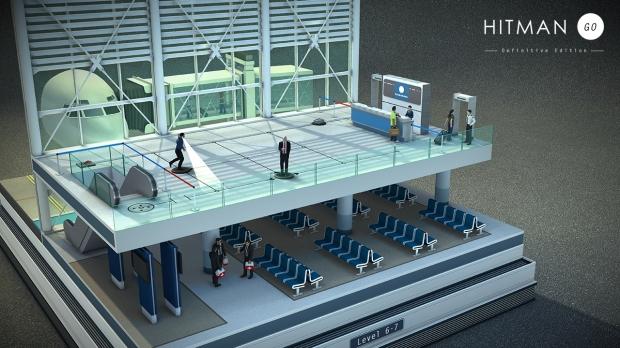 In their lineup, they'll even have a version of HITMAN GO that uses GearVR and the Oculus Rift. That means you'll get to control your cloned avatar and interact with the 3D isometric world right in front of your eyes. I'm a little curious how they'll have you interacting with Agent 47, but the prospect of a VR Hitman game are rather exciting nonetheless.
If you happen to be attending, you're invited to booth #4044 to go hands-on with nearly their entire current catalog, with Star Ocean: Integrity and Faithlessness, Hitman, I Am Setsuna, HITMAN GO: VR Edition, Hitman Sniper - Death Valley Challenge Mode, Kingdom Hearts Unchained χ (pronounced "key"), Final Fantasy XIV: Heavensward, Final Fantasy XV, Sébastien Loeb Rally EVO, MXGP 2 and Just Cause 3: Sky Fortress on hand for you. That's a whole lot of game to try if you have time.
It's nice to see them bring everything to the table for fans to play and, hopefully, enjoy. They're also hosting a number of different panels about their games. You'll be able to meet the cast that voices the characters in Deus Ex: Mankind Divided, who'll talk about the different personalities and the work that went into keeping them unique. A panel on Lara Croft will explore how the iconic character has changed gaming and even influenced culture. Another panel on Final Fantasy XIV will talk in-depth about the lore of Heavesward, and their final panel will go over what will happen in-between the different epsiodes of Hitman. The crew at Io Interactive will show you what to expect from the upcoming episode too, and the promise surprises.
They've got quite a bit planned, and there's just so little time. If you're able, it sounds like some great information and experiences might be had there.
Related Tags