IBM and NVIDIA develop new OpenPOWER HPC server with Pascal P100
IBM, NVIDIA and Watson are all getting together to develop a new OpenPOWER HPC server with the Pascal based Tesla P100 and POWER8 CPU's.
Published Fri, Apr 8 2016 2:11 PM CDT
|
Updated Tue, Nov 3 2020 12:00 PM CST
This week during GTC we saw NVIDIA change its focus from primarily consumer GPU's to professional technology aimed squarely at the evolution of AI. Pascal, while a vastly different and incredibly powerful architecture, is perfect for the ever evolving HPC field. IBM, at the OpenPOWER Summit that went on this week alongside GTC, announced their newest server that includes the Tesla P100 compute accelerators combined with POWER8 processors.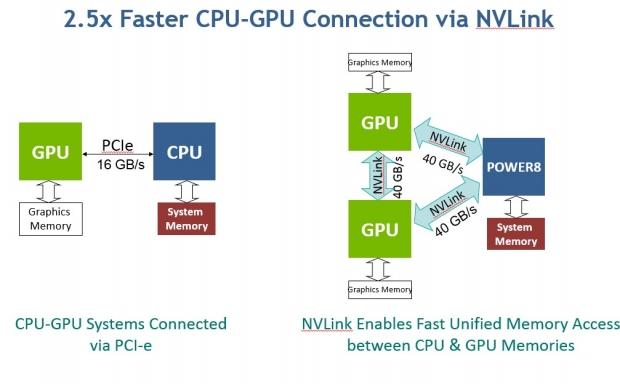 The big draw is the use of NVLink, the 40GBps data link directly from the CPU to the GPU that allows for quick communication and transfer of data. It's this innovation that might help to fuel faster HPC applications and even better, more nimble AI that can absorb vast amounts of information more quickly than before. The new server architecture will require the porting over of applications, but IBM and NVIDIA are both willing to assist in that regard, to make the transition easier.
IBM's Watson division will also be participating in the design and implementation of the new server platform, adn might even end up incorporating the Tesla P100 into their own design for an upgraded Watson super computer. The initial specifcations call for cramming 4 of those compute cards into the server along with four POWER8 12-core/96-thread CPU's operating at 3-3.5GHz combined with up to 1TB of DDR4-2400 RAM in this case. The implications for AI, let alone any other type of compute heavy load are tremendous. This could very well put the PPC architecture back on the map in a big way, especially with the assistance from IBM and NVIDIA in porting over your applications. Second generation POWER8 servers are just a stepping stone to the next-generation POWER9 architecture, which is just around the corner.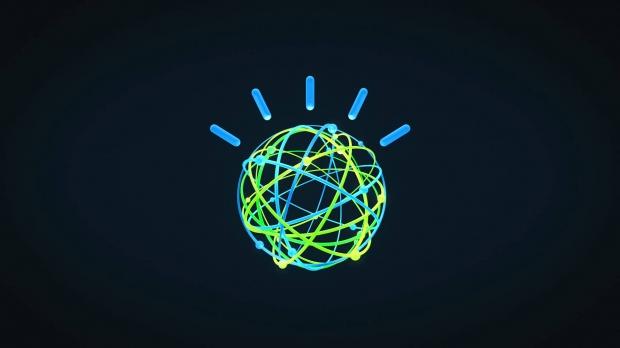 Related Tags